Meet The Highly Qualified Team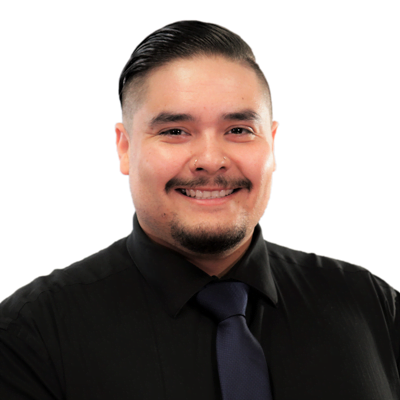 Hi I'm Adrian and I'm a mortgage loan specialist, and a devoted single father of one beautiful daughter. I have worked in customer service all of my life and look forward to bringing excitement and charisma to the once dull and stressful mortgage experienc e of the past so weather you're buying, selling or refinancing, I'm your guy! Your home is one of the biggest financial decisions of your life so why trust a big bank with a part time loan originator with that? I work full time around the clock for you! Ca ll or text with any questions I would love to pre - approve you and get you out shopping for homes or simply just guide and game plan with you if you're not ready to buy, absolutely no obligation. Looking to refinance? have you seen how historically low the rates are right now? Call me, lets save you some money! I look forward to earning your trust and the opportunity to take care of you and your family.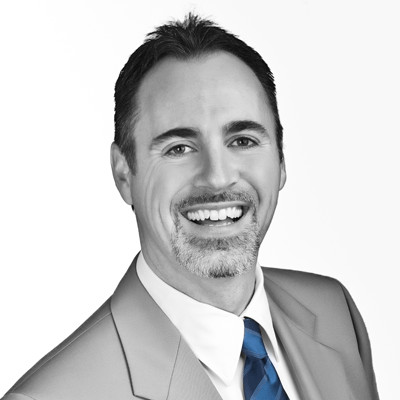 Hailing from small town Anoka, MN, Brad attended United States International University (USIU) and later graduated from San Jose State University (SJSU) on a golf scholarship while competing in the 1993 NCAA Tournament.
After pursuing a career as a professional golfer and PGA of America Teaching Professional, Brad later accepted a position as a Loan Officer in 2004.  Realizing the lack of reliable information and transparency in the lending industry, he developed a robust and informational website for Buyers. HomeLoanArtist.com  helps homebuyers make more informed decisions.
Brad is an Independent Mortgage Loan Consultant committed to educating & empowering home buyers (& homeowners) to better understand the loan process, compare loan options, and qualify for an affordable mortgage loan.
With Brad's knowledge and 17 years of experience, he specializes in the many different $0 down and first time homebuyer and down payment assistance programs, such as CalHFA, CalHERO, GSFA Platinum Grant, GSFA OpenDoors, Chenoa Fund, FHA, VA, USDA, HomeReady and HomePossible homebuyer programs.
Brad resides in Murrieta with his wife Tamara, son Grant, enjoys family time fishing, golfing, and watching his son pursue his passion for baseball.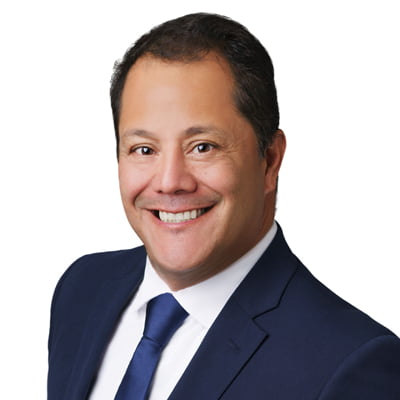 Loan Partner to Charles Vamadeva
Armando, Mando for short, is a 24+ year veteran of the mortgage industry raised by Realtor parents, who are now semi-retired after 30 + years of service. Mando prides himself in focusing on what's best for the client. He strives to keep all parties informed during every transaction using several different types of communication including video emails. There are always option for borrowers. He prides himself in thinking outside the box to find solutions where others see only roadblocks. His desire for knowledge of the newest programs and guidelines that help people realize their dream of home ownership has brought him much success. Having held the positions of office manager, production manager and corporate manager, helps to know all the little nuances of the process. He also ran a multi-branch correspondent lending firm for over 10 years. All this experience and positions have taught him to always seek options, for your clients and options for you too. Armando has earned a loyal following of Realtors, affinity partners and best of all past clients who consistently exchange referrals and retain a great number of repeat clients. A blended family father of 6 and grandfather to 10, he does well to balance work and family time. Being the prior President of Little League for 2 terms and a Little League board member for 4 yrs. has taught him the joy of giving. Mando's favorite quote: "Every positive thought propels you in the right direction." Give Mando a chance…. you won't be disappointed.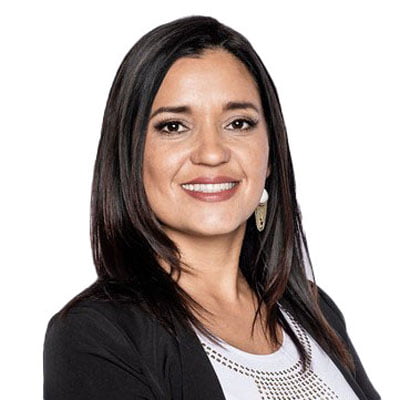 With over 18 yrs in the Real Estate and Lending industry behind me, I am passionate about finding the right home loan for my Clients while also enabling them build wealth through real estate. Having been a Real Estate Agent before my Lending career, I have special insight into what Buyers go through as they pursue the dream of homeownership. I find the work of putting people into homes enjoyable and rewarding. I am committed to providing you with an informed, efficient and hassle-free Home Loan experience with 5 star service. It's my goal to build lasting relationship with my Clients and help generations of homebuyers. In my spare time I work on my passion of photography while enjoying the Outdoors, taking scenic shots of nature. My other interests are hiking, beaches and exploring new places with my children. I also enjoy volunteering at my kids' church and school and am Bilingual.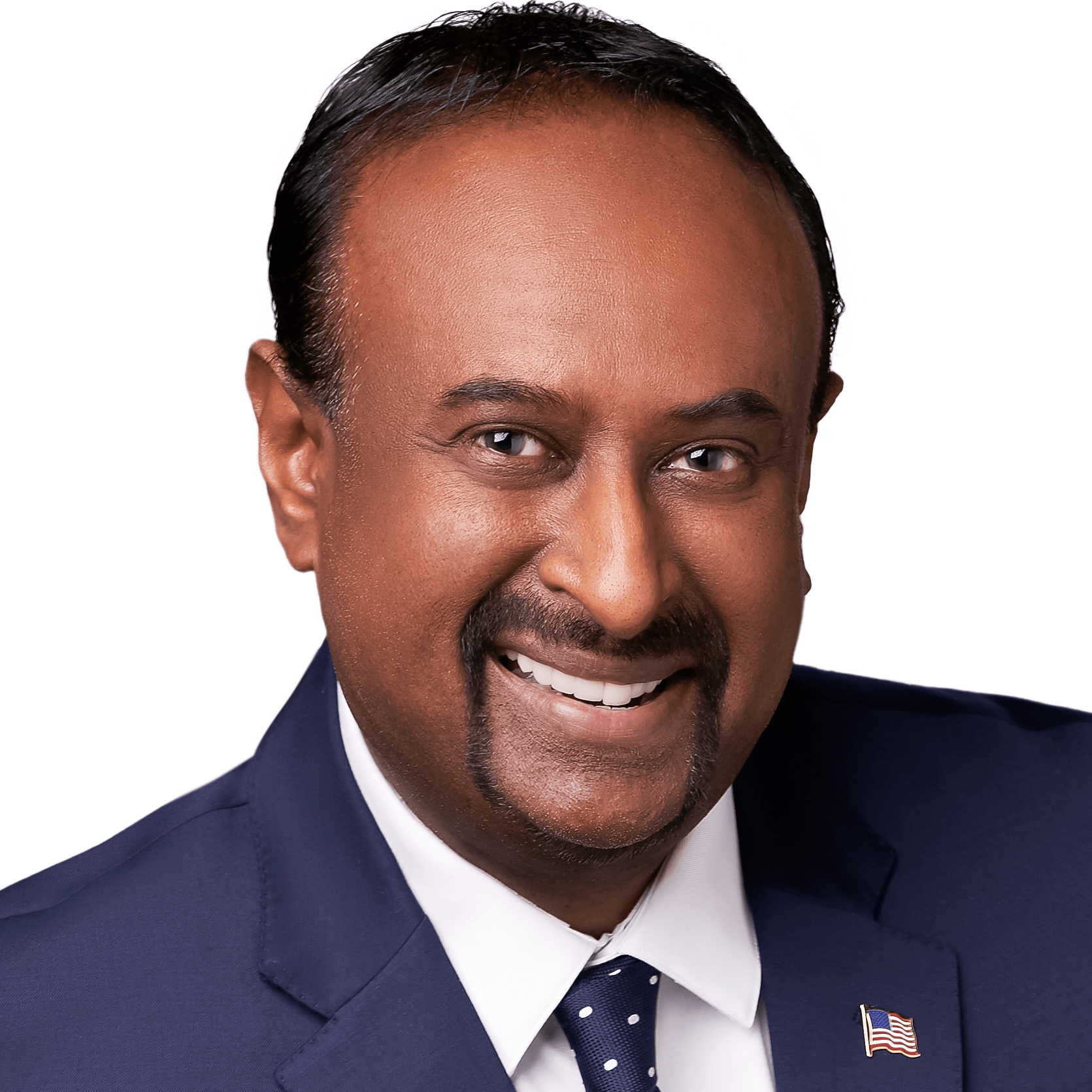 I first began originating mortgage loans as far back as 1997 in Tulsa, Oklahoma. I still remember driving for 3 hrs from there to a small rural town named Sulphur, Oklahoma one night just to pick up an updated paystub from an elderly Client so their $13,000 mortgage loan could fund the next day. Not much has changed in my resolve or my determination to make deals happen. Homeownership is a privilege but there are many enemies to it. Bad credit habits, past mistakes, fear of commitment, myths & misinterpretations and more recently, seemingly oppressive and restrictive Underwriting guidelines handed down from Fannie Mae, Freddie Mac, HUD, VA and USDA. In the war against a rent-doomed life, I continue to shine as a beacon of light. Hundreds of grateful Clients say so. My vast experience in correctly understanding and implementing Lending guidelines has earned me a reputation for being a "no-nonsense" Lender. A Homebuyer's ally that wrestles Underwriters to the n'th degree, and excels at arguing the merits of each file, often championing a Loan Approval against all odds. And so I find myself never wanting for referral business because hard work, integrity and skill are the birthing places for repeat clients and referral business. Take a few minutes to watch the testimonials on my site from Real Estate Agents whom I work with closely and Clients. Be sure to also prepare for home ownership by watching my homebuyer video tutorial series at www.homebuyerworld.net/charlesvamadeva. My advise to Homebuyers: "Don't believe everything you hear. If the door of Homeownership gets slammed in your face, crawl under it, go around it, or knock the whole door down." Call me so I can show you how . . I originate FHA, VA, USDA & Conventional Loans across all of California. Admittedly my Staff and I have a soft spot for our Military buyers. So if you are a Vet, you found your Lender. Homebuyer: why haven't we spoken yet? You need to call me 🙂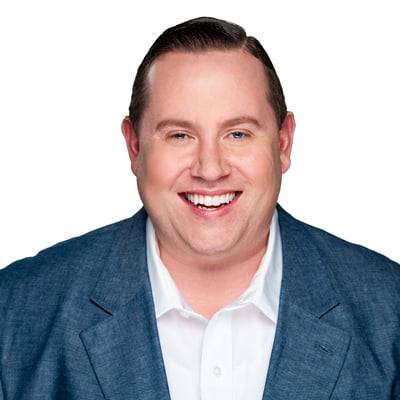 Christian Dahlin has over 20 years in the financial industry, with experience working for some of the largest banks in the world both as a Salesperson and Manager. In 2003 after completing his Bachelors Degree at CSUSB in Business Administration Christian launched his mortgage career. Throughout his 15 years in the mortgage industry Christian has been the recipient of numerous Top Producer and Service awards at each company he has worked for. Christian believes the core of his business is based around being fair, available, educating clients, setting expectations, and helping them feel comfortable. Christian prides himself on spending as much time as needed with his clients and going over all the important details so that they enter into their purchase with confidence and clarity. Lending is no longer a "one size fits all" industry and Christians detailed approach to selecting the "best" product, provides his clients substantial savings over the life of their loan. Christian resides in Murrieta, CA with his son Wyatt. In his spare time Christian likes to explore his community and is an active supporter of Forever Footprints, a non-profit organization that helps support bereaved parents in Southern California. Christian is an expert in VA, FHA, Jumbo and Conventional financing and eagerly accepts new challenges. Many things have changed in this industry, but his sincere commitment to provide exceptional service to clients and agents most certainly has NOT.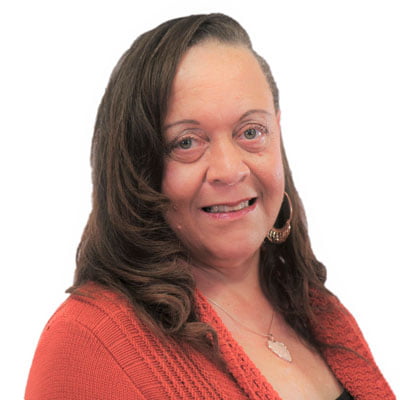 Coni Davidson is a dedicated Loan Consultant with solid experience in home loan origination. Coni Davidson, NMLS #249909 is ready to meet the needs of the community and demonstrate why so many clients have put their trust in her over the years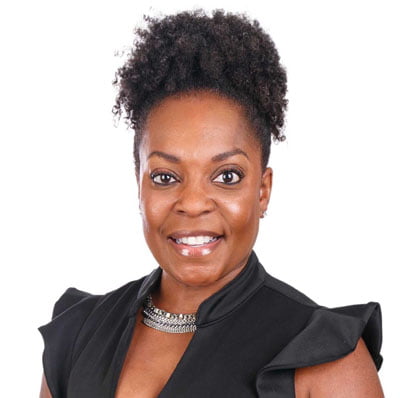 Loan Officer, Broker Assoc
Constance Carlisle has been in the Real Estate Industry for 13 years starting her career as an Independent Mortgage and Real Estate Broker. She currently serves as Associate Broker for both Patriot Pacific Financial Corp and Re/Max Liberty, managing an office of 30 Real Estate Agents and 8 Loan Officers. As an Educator, she has developed educational platforms for first homebuyers that focus on educating the military community on their home ownership opportunities and benefits around the world. She believes education is the key to true success. Prior to the Real Estate Industry Constance worked in marketing in sales. During this time she honed her skills working with people and develop excellent customer service skills. Honesty and Integrity are the pillars upon which Constance has built her business. She proudly changes the life of her clients one house at a time.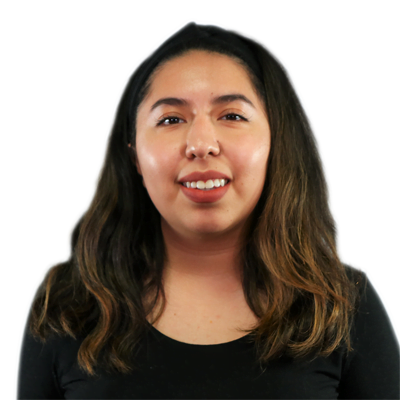 I am an administrative associate who accomplishes various tasks to help our team succeed. My job helps ensure our loan officers get online support and other necessary information. Buying a home is the largest purchase most people will make in their lifetime. It's important that I provide support to our team so we can all focus on the most important thing- our clients.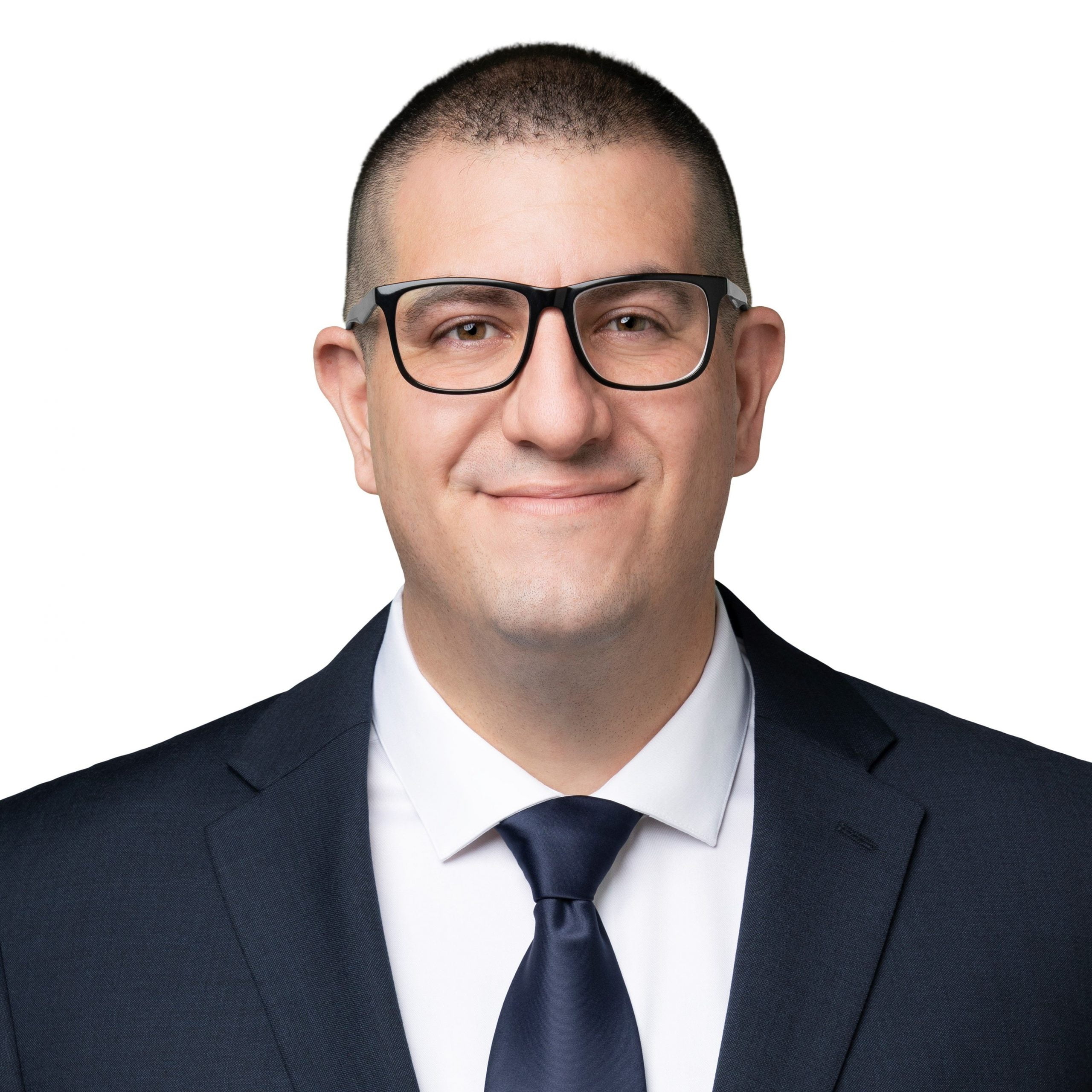 I have spent the last 10 years in the finance industry starting with student loans helping students out from underneath their debt. Since then, I have held various positions in the real state and finance industry including student loans, loan processing, loan officer, personal banking, and foreclosures. Whether it be buying a new home, refinancing an existing one, or just taking some cash out for that much needed family vacation, I have found an immense amount of satisfaction in helping people meet their Real Estate and financial needs and look forward to doing so with the Patriot Pacific Financial team.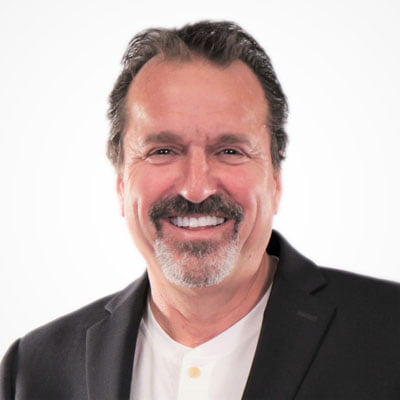 I started in the mortgage industry in 1998 after moving to California from Wisconsin in 1997. After 15 years in the paper mill industry I embarked on a new career. I have always loved working with numbers and with some discussions, encouragement and quite frankly the initial idea of becoming a loan originator from my sister, I began originating loans. Actually, I started reading Underwriting guidelines. Lol. Boring!!! Yes, this was due to my sister as well as she worked in the mortgage insurance industry for 35 years. She felt I needed to know guidelines in order to advise people of their true options. I still remember my coworkers asking me "why aren't you out selling loans instead of reading guidelines?". To this day, I do not consider myself a salesperson. I look at myself as a trusted advisor helping all clients I am fortunate enough to work with in understanding the process. I feel it is my duty to give accurate and timely information and find huge satisfaction with educating clients. Many clients don't know they have choices and I enjoy informing and educating them of this. I know I am their best advocate in achieving the goals they have set and delivering on these expectations. I love my job. Whether it is a First Time Home Buyer or a $3 mil loan, I work withall clients giving them the same straight forward information. Whether you want to buy or refinance palace in La Cresta or a Manufactured home I am here to serve you. Each transaction can have some unique characteristics and I take the time to work with you as an individual to determine the best course of action that fits your needs.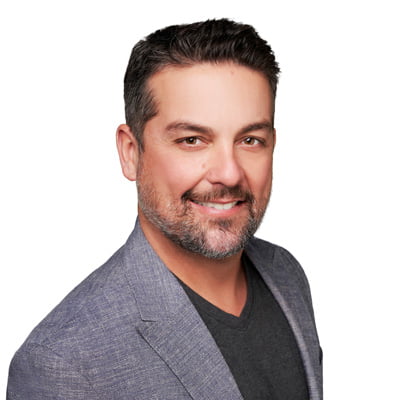 Guy Campbell grew up in Canoga Park, CA and is the father of 3 boys whom he adores. When he's not putting together a home loan as brilliantly as anyone in the industry, Guy is out fishing, snowboarding, mountain biking or enjoying some other sport. In his downtime he likes to travel to spend time with his two eldest boys in College or go on an adventure with his youngest. As a tenured professional in the mortgage industry, he attributes his success to excellent customer service skills and always keeping the needs of the client first. Offering a diverse group of funding sources allows him to custom tailor the mortgage solution which best fit's the client's profile and long term financial objectives. Lending is no longer a "one size fits all" industry and his detailed approach to selecting the "best" product, provides his clients substantial savings over the life of the loan. Whether you are a first time homebuyer or seasoned Investor, you can rely on Guy to guide you through the complex process of leveraging in the Mortgage Industry today. Guy completes Purchase and refinance loans with FHA, VA, USDA and Conventional financing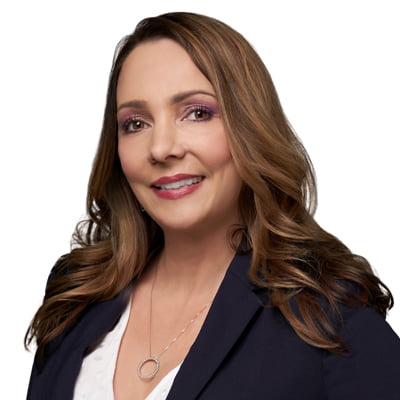 Loan Partner to Charles Vamadeva
Hannah has twenty years of experience in lending and real estate. She joined Charles' team in 2017. Hannah is a spouse to a Marine Corps veteran, which has given her the passion to work closely with Veterans. These personal and professional experiences have made her widely considered a VA loan specialist. Hannah's experiences have given her a deep insight to both sides of the transaction; from helping buyers get pre-approved for a mortgage loan to finding the most ideal home for every client and their family. A mortgage loan is one of the most significant financial endeavors. Hannah makes her clients a top priority and helps them navigate smoothly through the process of acquiring a mortgage loan. If you have questions for qualifying for your loan or questions about the process, she will help you get on the right track so you can make home ownership a reality. Please feel free to call her at 951-536-7580 or email her at hannah@californiahomebuyer.net; she is available seven days a week to answer any mortgage loan questions you may have.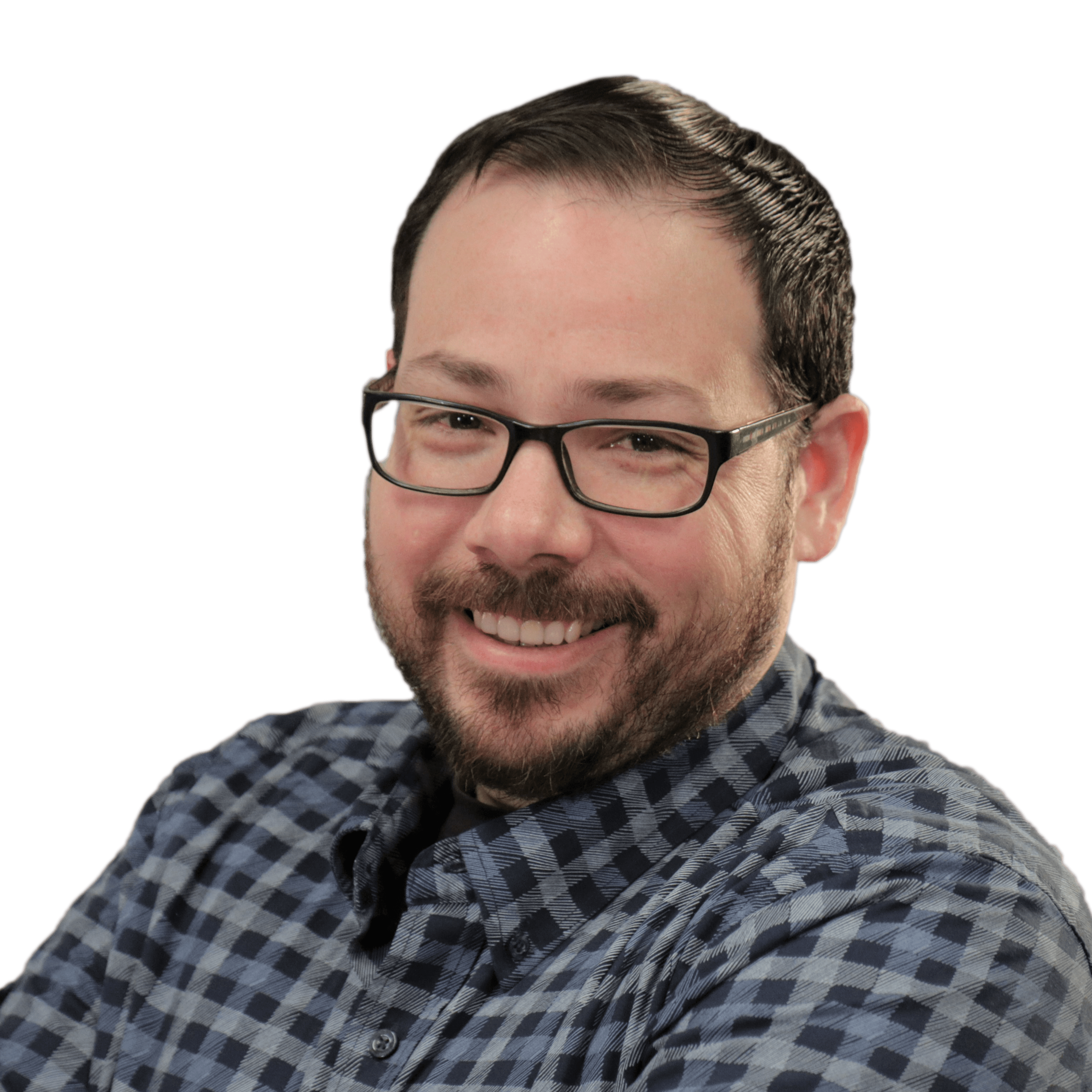 My passion for the arts and in particular film and video started at an early age. During high school and college I got myself involved in everything from theatre to orchestra and finally ended up attending Columbia College Chicago's film and video program. Since then I continued to hone my skills and challenge myself creatively with film projects and commercial video, photography and visual arts exhibitions, playing keyboard and cello at church, and writing screenplays. Joining the team at Patriot Pacific has been a great blessing. I get to work the with the funnest and yet most professional go-getter's in the business, and I am able to use and hone my creative and technical skills to help Lenders, Realtors, and Buyers create community and business. Seeing the end result- families happy in their homes is always heartwarming, and it's an added blessing when I see Veterans and Service members get the most from their well-deserved benefits.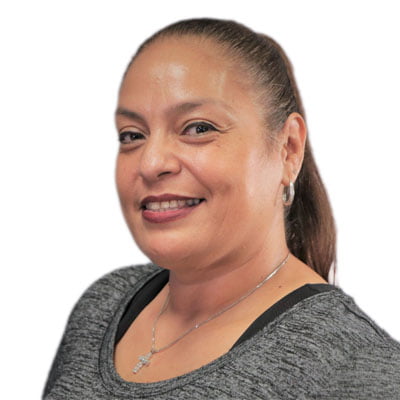 Having joined Patriot Pacific Financial Corp in 2020 Isabel happy to be back in the Mortgage Industry after a 13 year break. Isabel has many years' experience from doc drawing, Loss mitigation, posting payments, funding, culminating as a Funding supervisor. In 2018 she became the first in her family of 3 siblings to go to college and earn an Associates degree in Business Administration &Office Administration. A wonderful achievement for. She is excited about the opportunity to grow and help fellow team members work together hand in hand to make Clients' dreams come true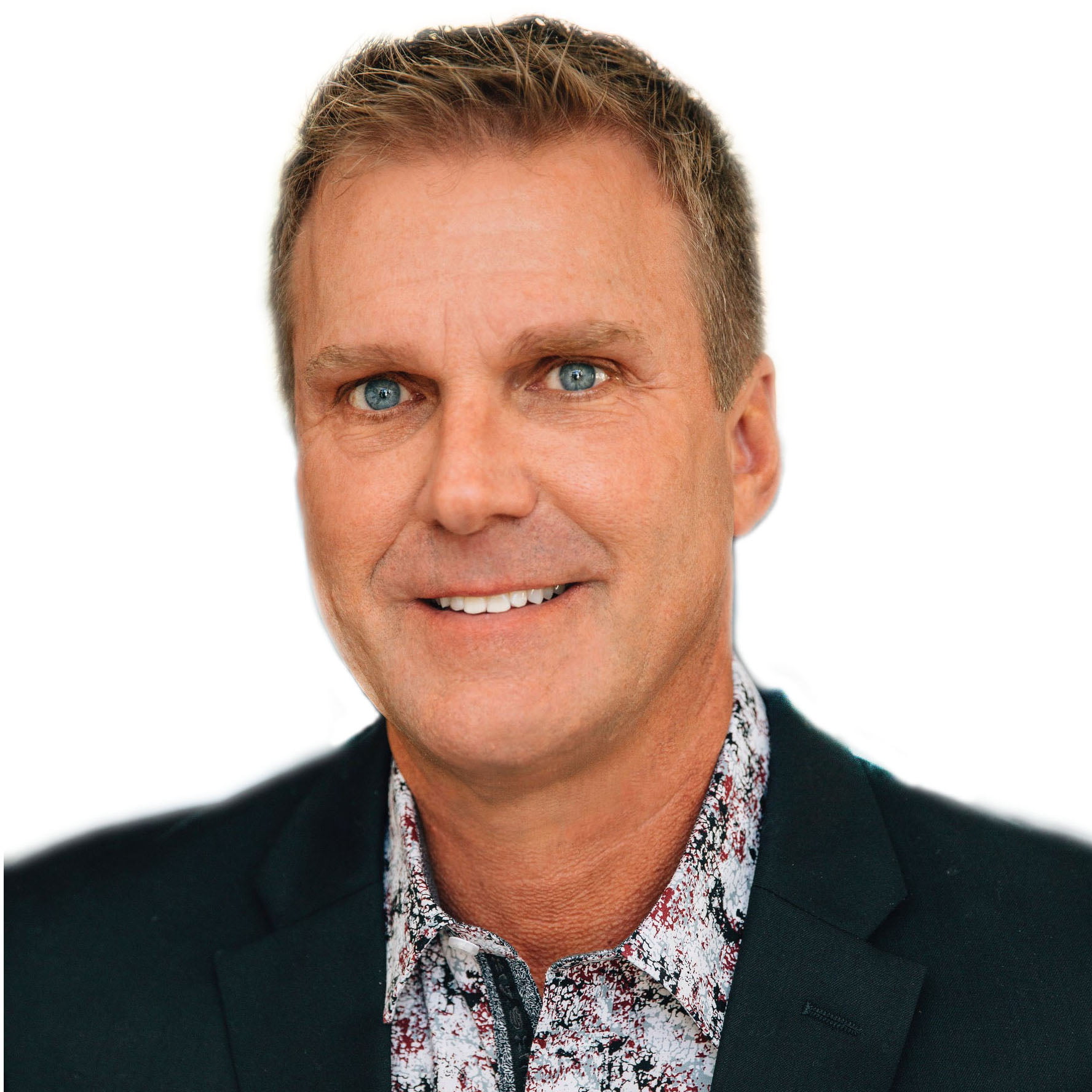 Jeff Buffington is a VP of Mortgage Lending at Patriot Pacific Financial. As an active member of the community since 1989 I have been able to raise a family and enjoy the well maintained growth that Temecula Valley provides. I have been originating loans in California since 1987 after graduating from Cal State Northridge with a BA degree in Psychology. I moved to the Temecula Valley as a Loan Officer, to open a mortgage branch in 1989, and never looked back. With over $1,000,000,000 in funded loans, in 34 years, I am well versed in most Mortgage programs specializing in FHA, VA, Conventional, Jumbo and First Time Home Buyer loans . One of the reasons I joined Patriot Pacific Financial was the enormous amount of products we can offer and the relationships that have been created with over 50 different Lending Partners. Being a Broker allows me to shop your rate with multiple lending sources that compete for your business. This saves an enormous amount of time and you never have to start the process over, should an Underwriter have a difference of opinion. Their innovative loan programs and rate pricing model make it not only the most efficient but also the most cost effective way to shop for a Mortgage when you're purchasing or refinancing a home. Unfortunately I no longer offer any Construction, Commercial or Land loans. I look forward to speaking with you soon. Cell (951)-743-1040 email Jeff@CaliforniaHomeBuyer.net.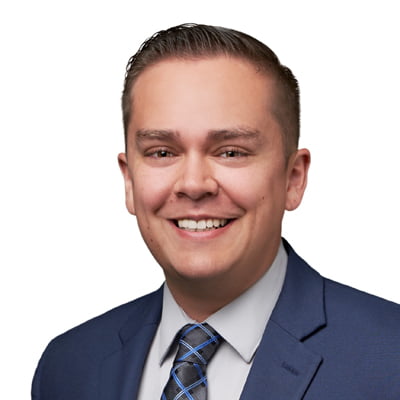 Javier served in the US Army, securing an Honorable Discharge from Service at the young age of 26. Having experienced military life, he has a soft spot for fellow Veterans as they embark on the journey of homeownership. Javier's specialty is the VA loan. He is an avid Advocate for homeownership in the military community and has dedicated himself to know and understand the VA home loan program to serve Clients at the highest levels of competence. Javier feels it'scritical to work on building relationships that last, not just with fellow Team members at the Company, but with Referral Partners and Clients. Married for over 7 years, Javier makes his home in Menifee CA with wife Jesse, 1 yr old daughter Olivia and 4 year old son Maddox. One of his favorite ways to disengage from the business is riding dirt bikes with his son. Whether you're looking to purchase or refinance your home, VA or not, you can expect personal, hands-on, top level service from Javier.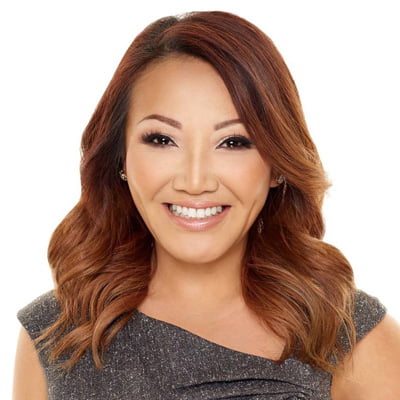 "My success is directly determined by how committed I am to helping others become successful." – Kathy Lee Quach I have devoted most of my professional career to helping people achieve their success goals. With over 20 years of experience in the mortgage and real estate industry, I have worn many hats – loan processor/coordinator, strategist/marketer, and manager – I understand what it takes to successfully close a real estate transaction. I aim to provide my clients with a more personalized and streamlined experience throughout their homebuying journey. My team is able to process and structure to numerous investors, which means we have access to a wide variety of loan options to fit each client's needs and goals. Specializing in residential purchases, we're engineered to close purchase transactions in 10-30 days. We are also equipped to help with the refinance of your home, closing in typically 3-4 weeks. I am blessed to work with such a caring team dedicated to helping our clients achieve their financial goals.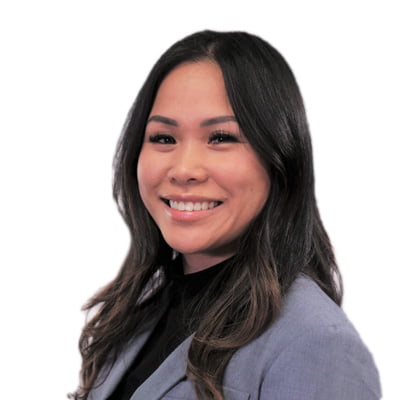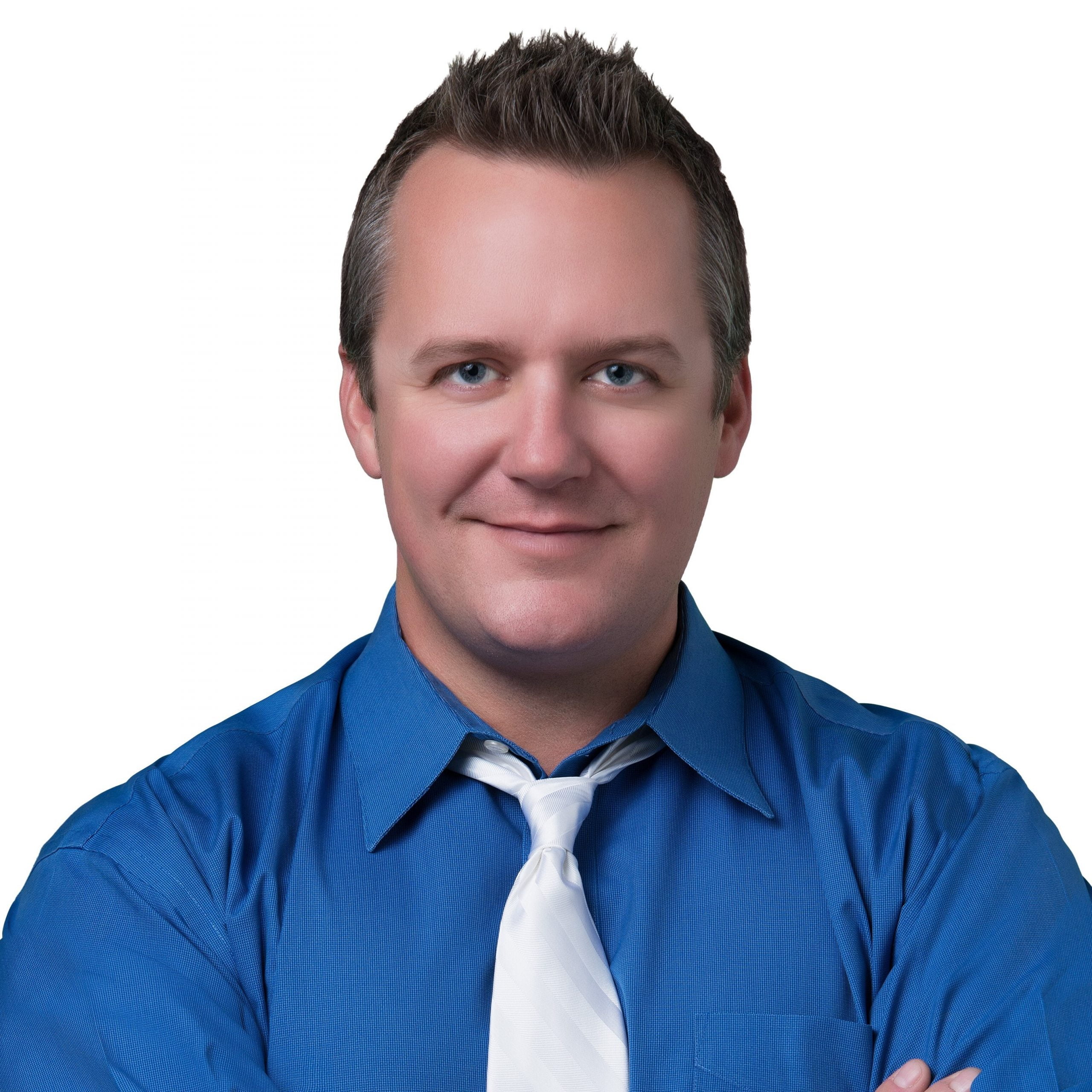 Having been in the mortgage business since 2000, Justin Grable has extensive experience in the industry which has landed him on the list of the top 1% mortgage originators in America year after year. Previously, he owned a real estate office as well, adding even more expertise to his skillset. Committed to his clients, he makes himself constantly available anytime day or night. What sets Justin apart from others in the industry is his truly open availability. "I don't have working hours, my cell phone is always on, and if I'm awake, then I'm working," he says. "When clients or Realtors call me, they know I'm going to answer my phone." He genuinely understands how important this transaction is to everyone involved, and he wants to make it is as smooth as possible. "The best thing to mitigate issues and frustration is with communication and always working together to get through any obstacles. Those are the two things that create a smooth transaction, communication and teamwork!" Justin is constantly working, but he makes sure to stay involved in the community. He donates monthly to the Front Row Foundation, which helps people with serious illnesses fulfill their dreams of seeing a show, concert or game in the front row as well as a few other local charities here in the Valley. Justin has lived in the Temecula Valley since 2003, has a beautiful fun-loving family, who keep him busy. But he loves the movies, golf and CrossFit in his spare time.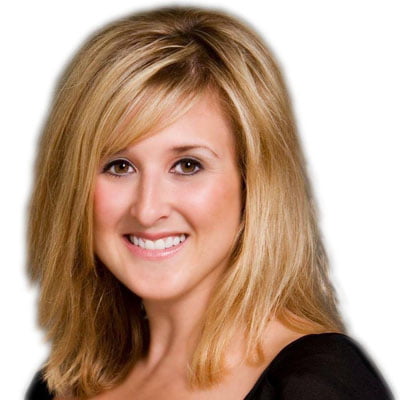 Business Development Officer
Katrina Papadakis has over 22 years of experience in the Real Estate & Mortgage Industry. She started her career as a Transaction Coordinator in 1999 in Orange County, CA and then shortly afterwards made the transition into the mortgage industry as a Loan Officer Assistant. Katrina throughout her career has worked alongside some of the top Lending Teams in the Country. In 2007 Katrina then took the leap into Sales as a Loan Officer and has never looked back. Katrina prides herself on building strong lasting relationships with her Clients and the ideology of "Client for Life". Katrina and her family currently resided in Murrieta, CA since 2016. Currently Katrina works as Business Development Manager for Christian Dahlin Lending Team in Temecula, CA. Katrina has a 13 year old daughter Sydney, and two dogs Winston and Coco. In her spare time Katrina loves traveling, shopping, cooking, working Out, and spending time with her family & friends.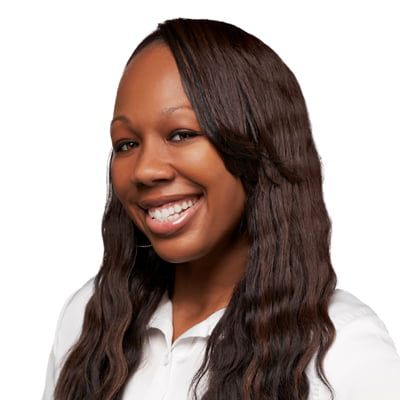 I attended San Diego State University and earned a degree in business administration with an emphasis in financial services in 2009. After graduation I became a sales manager for two years then switched to banking in 2011. I entered the mortgage banking field in January 2016, after being a stay at home mother for two years. I joined the team of Charles Vamadeva in August 2016. Before working with Charles, my husband, who serves in the United States Navy, and I were Charles's clients. With the help of Charles and his team, my husband and I were able to purchase our very first home. The process was very smooth and we were able to close on our home in less than 30 days. Having been through the process, I understand how important it is to have a loan officer who is very knowledgeable and passionate about helping others, and is available to answers your questions thoroughly and guide you in the right direction, and that is what Charles has done for me and so many others, and many more to come. Now, being a part of the team, I am able to help other veterans and active duty military achieve the dream of homeownership and it is beyond rewarding to be able to help serve those who serve our country.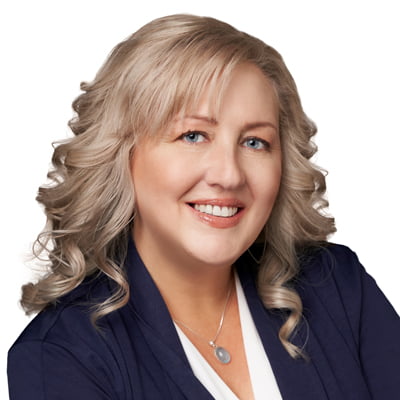 I started in processing mortgage loans back in 1997 for a San Diego based Commercial Real Estate Company and shortly thereafter moved to Residential Lending. Ten years on, (in 2007) I took a break from Loan processing for about a year, working instead as an Escrow officer. It didn't take long to realize my heart was in the challenges and rewards of residential home loans and so I returned to processing. My skill and experience now enable me to work closely with Underwriters, Borrowers and Loan Originators to make the dream of homeownership come true for many. It's rare to find someone who shares my passion for the mortgage industry, but in Charles Vamadeva and the Team at Patriot Pacific Financial Corp I've been blessed to do so. I am a proud mom of 5, and enjoy VA home loans the most, as I have two sons who Served in the Military. Helping veterans is one of the many ways I get to give back to our service men and women. I look forward to helping you get your home loan to completion.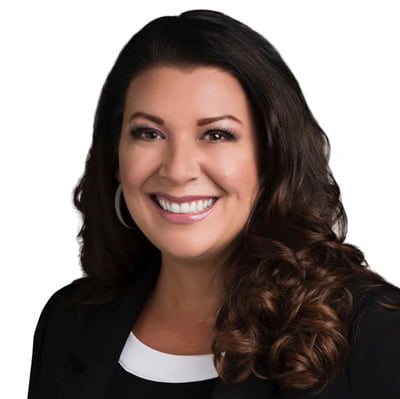 Loan Partner to Christian Dahlin
Michelle Gomez has 8 years in the mortgage industry. She is highly experienced in all aspects of the loan industry. Her hard work, dedication and tenacity make her very successful in her role as Loan Partner to Christian Dahlin of "The Christian Dahlin Lending Team." Michelle is a Spanish speaker with a can do attitude and a "never quit" spirit. Michelle resides in Murrieta, CA with her husband of 25 years and is a proud mother of twin boys who have both served honorably in the U.S. Army. In her spare time, she enjoys cooking, spending time with family and friends and traveling.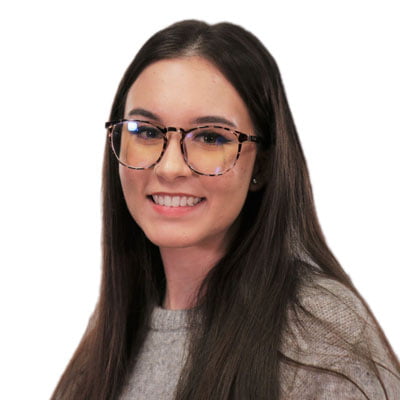 I am new to the mortgage industry and currently assist processing all types of home loans with our senior processors. Previously, I was working in customer service as a restaurant server, and it was nice, but I wanted to start a new chapter in my life before things got too repetitive. I am so happy to be working on Charles' team because I get the opportunity to gain experience and knowledge while working with all sectors of the industry such as lenders, escrow, and of course, our loan officers and processors. I have already learned so much in the short amount of time that I have been with Patriot Pacific and I am extremely grateful to be part of this incredibly hardworking team!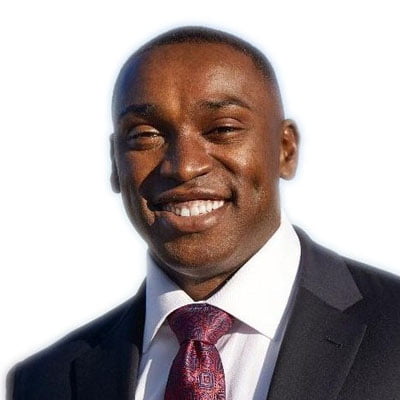 I'm Renaldo Wilson, an active-duty U.S. Marine, Realtor, and Mortgage Loan Officer. I joined the Marine Corps in 2007 and have loved every aspect of the Marine Corps. In 2019, I started my path as a Realtor with a fiery passion for helping others become homeowners. I have the drive to help assist my clients in all aspects of the home buying experience. To fulfill my passion for helping my clients in all aspects of home buying, I decided to become a Mortgage Loan Originator and started working for Patriot Pacific Financial Corp under Charles Vamadeva's guidance in 2020. My journey has just begun. I am here to serve my community and clients by making them the main priority. I am very passionate about my clients and making sure their experience is stress-free. As I continue to serve my country with the Marine Corps, I also look forward to serving my local community with all your real estate needs. .Let me help you get the message (YOUR LOAN HAS BEEN FUNDED).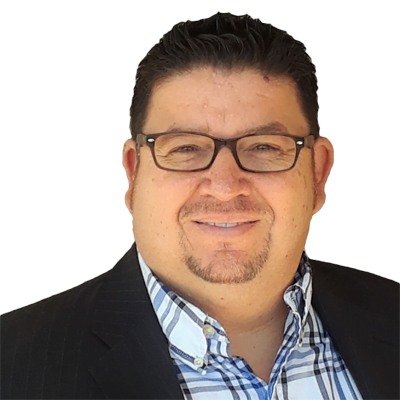 Ron Chapman grew up in Southern California. He has been married 25 years to Kelly, his wife, and together they have four beautiful children, two boys, and two girls. When he is not structuring his clients' perfect loan, Ron is attending sporting events with his family, playing golf, or camping and fishing. Ron and his family are actively involved in their local church and community. Ron started in the mortgage industry in 1999 and fondly remembered his first mortgage transaction. The transaction was a refinance on a double-wide mobile home for a watermelon farmer. The loan amount was under $50,000; we reduced his interest rate by over 5%. The client was so grateful, and he let me choose any watermelon from his farm". I realized at that moment I have the opportunity to change people's financial lives. Ron Chapman helps clients with all home financing goals. Hisdedication to his clients is unparalleled, with superior customer service and great interest rates. He focuses on assisting consumers in choosing the right loan program for their lifestyles. He strives to make sure his homebuyers are comfortable with their new home purchase and fully understand the mortgage transaction processes. Experience, integrity, responsiveness, and the genuine desire to help clients are reasons Ron Chapman stands out. Feel free to contact him anytime to discuss borrowing options.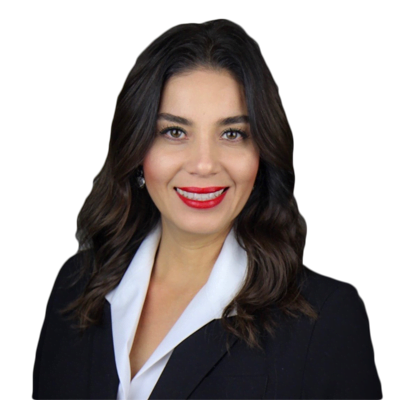 Samara Gonzalez has been a mortgage and loan professional since 2004. She has a huge passion for making people's dreams come true and providing knowledge and guidance to her clients. She is bilingual in Spanish and English and cares deeply for the Hispanic community. When Samara is not working, she loves spending quality time with her husband, Luis. They have been married for 6 years and enjoy traveling, decadent food and wine, and spending time with friends at the wineries. Samara has 2 lovely sons, Julio and Jorge.Samaras successful career in the mortgage industry has been attributed to her loyalty, her dedication to providing the best options for her clients, and ensures everything goes smoothly for her customers so they can enjoy their dream home.The financial aspects of home buying can be very stressful and overwhelming, but they don't have to be, not with a trained and caring professional like Samara by your side.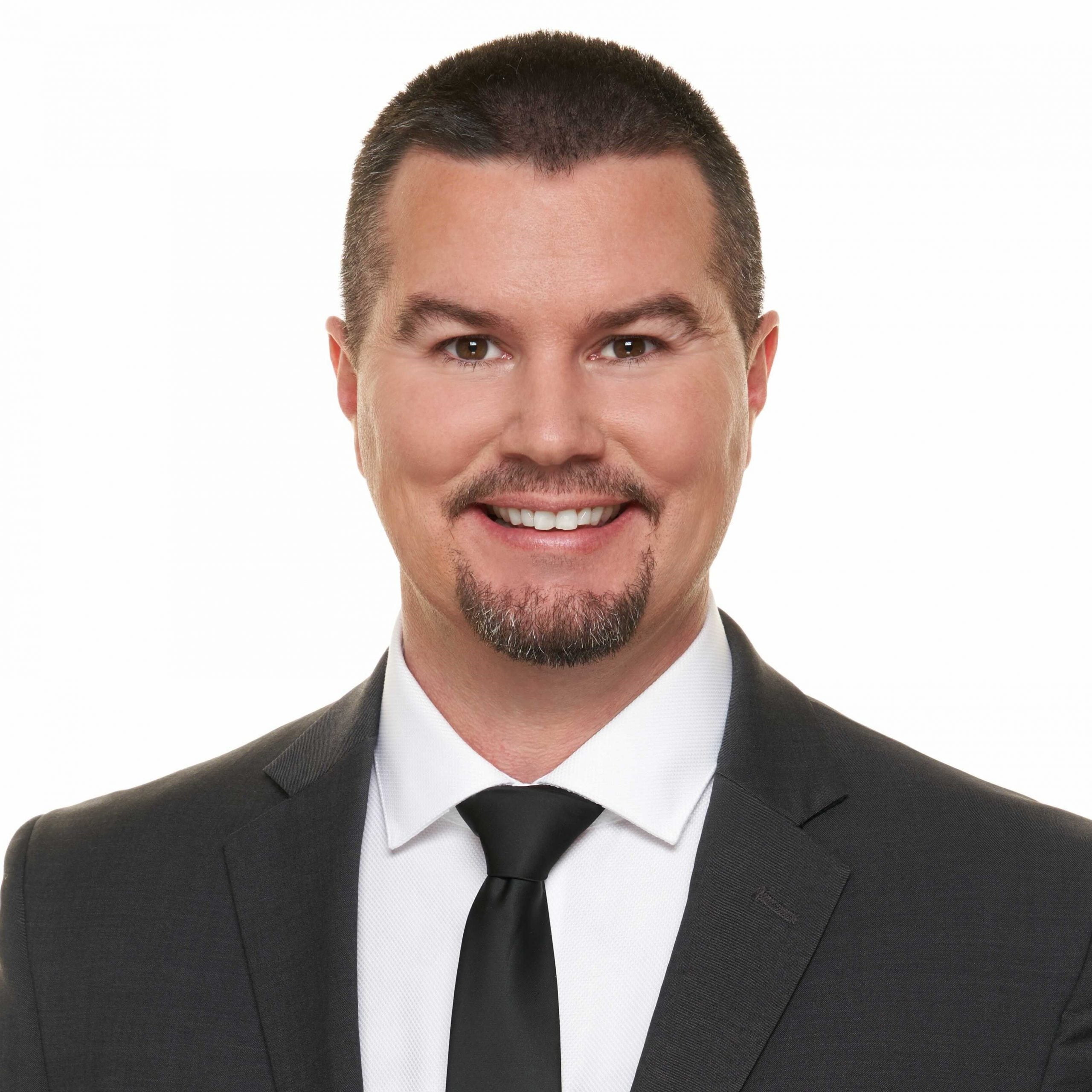 Scott is a Retired Marine with over 20 years of combined federal service. During his time in the Marine Corps, he served as a Drill Instructor, a Martial Arts Instructor, and has three years of overseas service, amongst his many other duties. While active duty, Scott obtained his California Realtors License and has been practicing real estate since 2009. He has helped many families achieve their goal of home ownership. Scott has managed to parlay his years of leadership and experience from his military service into real estate by helping his clients overcome their challenges in homeownership. Scott is excited to take his experiences in service to others into the mortgage industry to help others achieve their goal of "The American Dream" through home ownership. Scott is happily married and has two daughters attending college in Southern California.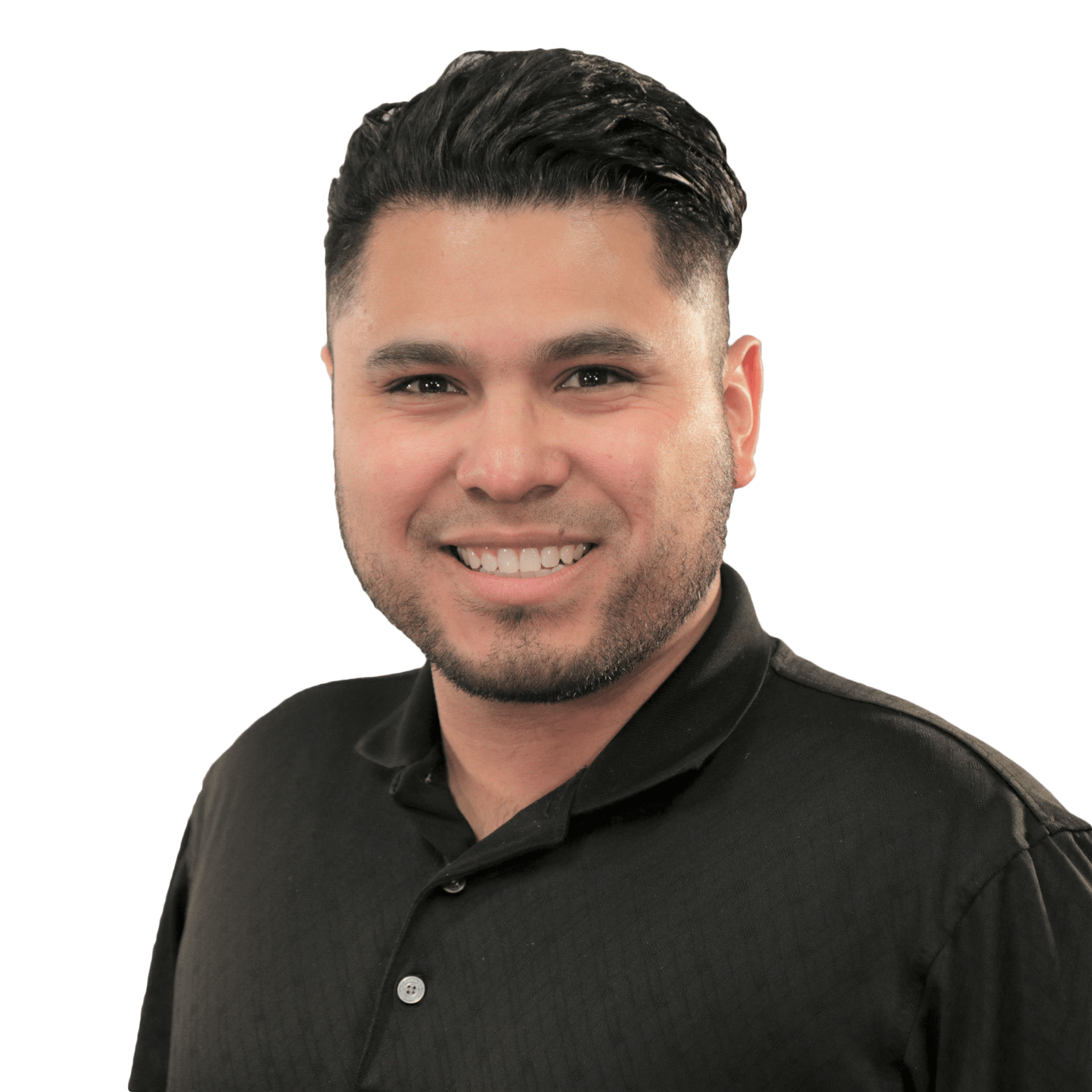 Growing up in two different countries with two different cultures is not easy but focusing on taking nothing but the best out of both cultures has helped me expand my horizons and gives me the ability to adapt to different environments quickly. I graduated as a commercial pilot from Spartan College of Aeronautics in Tulsa, Oklahoma and flight school taught me many important lessons like organization, time management among others but one lesson that stands out the most is to always look after the people who depend on me because their safety is first. Like many people in this country, I was paying for college with a part time job, I came across the hospitality industry and it was there where I discovered I genuinely like helping people, it brings me joy when guests leave happy and thank me for my hard work with a strong handshake or a friendly hug. People who saw that passion in me suggested I should take these skills to the real estate or the mortgage industry to help a community that has a hard time finding people they can trust. I'm glad to be part of a team here at Patriot Pacific with years of experience in the industry where people share the same passion of working hard for others.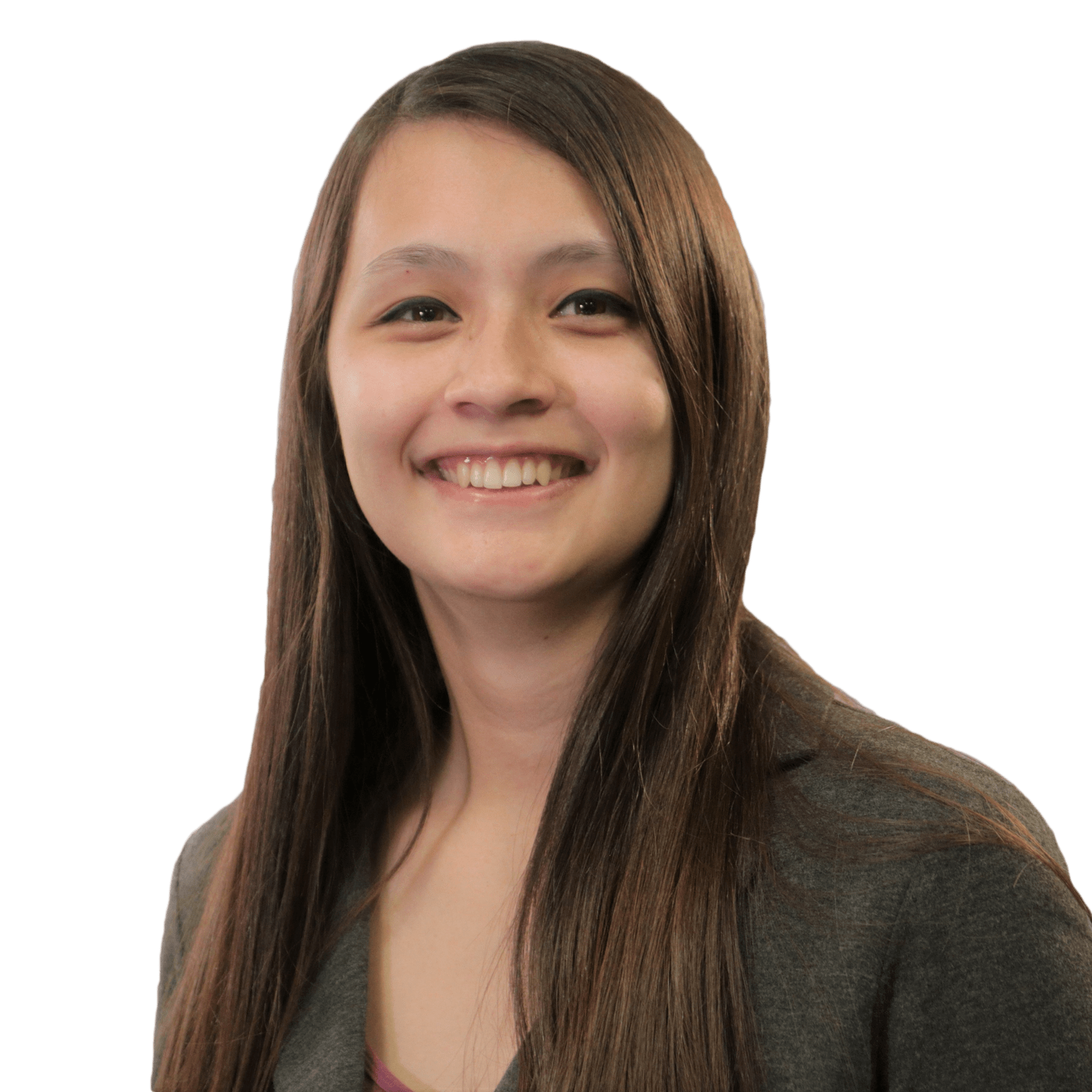 My name is Courtney Howell and I have been in the customer service and sales industry for 5 years prior to joining the Christian Dahlin Lending Team as a Loan Officer Assistant at Patriot Pacific Financial Corp. I am originally from Hemet, CA and I moved to Murrieta, CA in 2018. I am about to graduate from California State University-San Marcos in May 2021 with by Bachelor of Science Degree in Business Administration with an emphasis in Management and Organizations. I will be graduating with honors-Magna Cum Laude. I will be getting married in March of 2022 in the beautiful wine country of Temecula. I have 2 four-legged children who I love to death. My goal is to help families across Southern California get into the homes of their dreams by making the purchasing process a quick and easy one.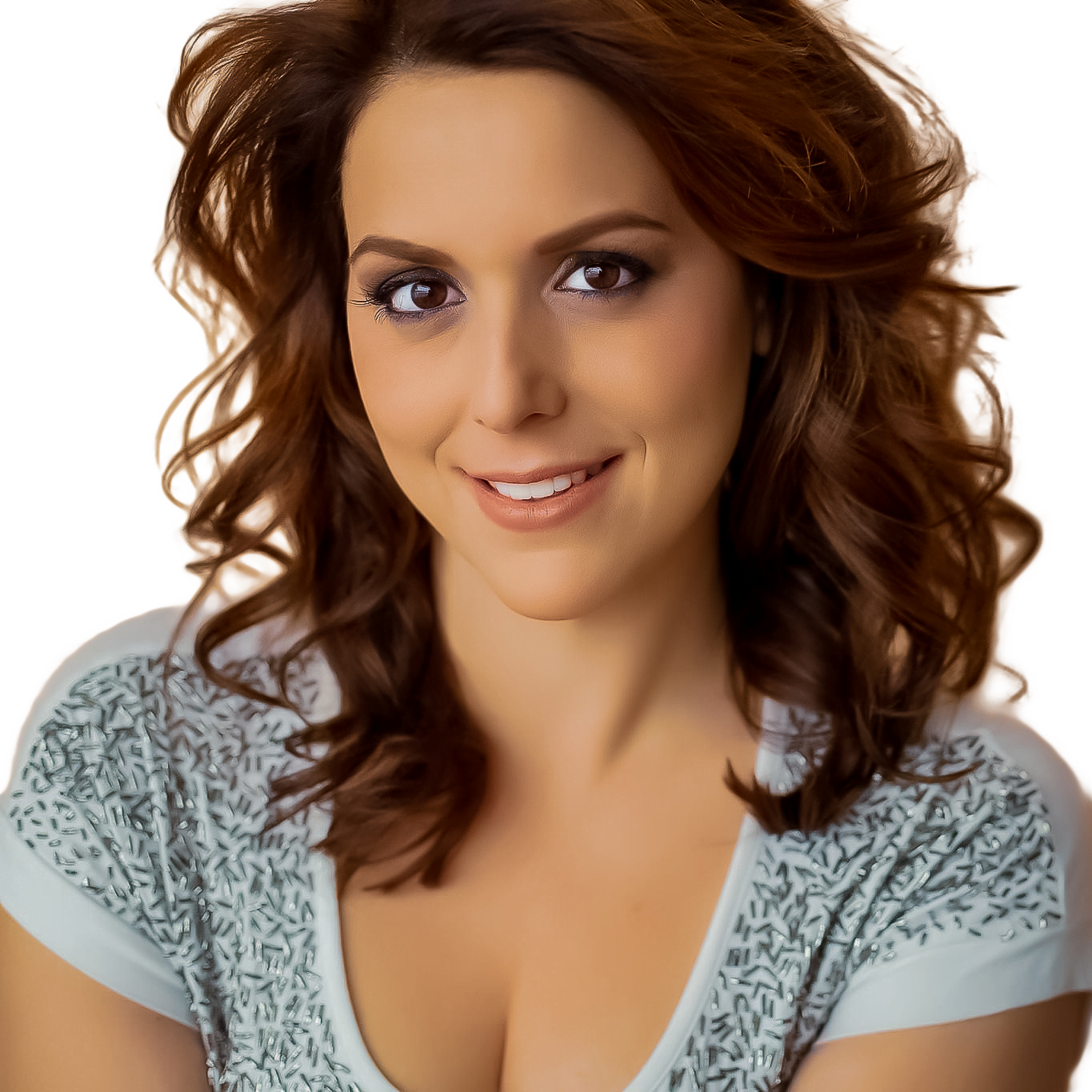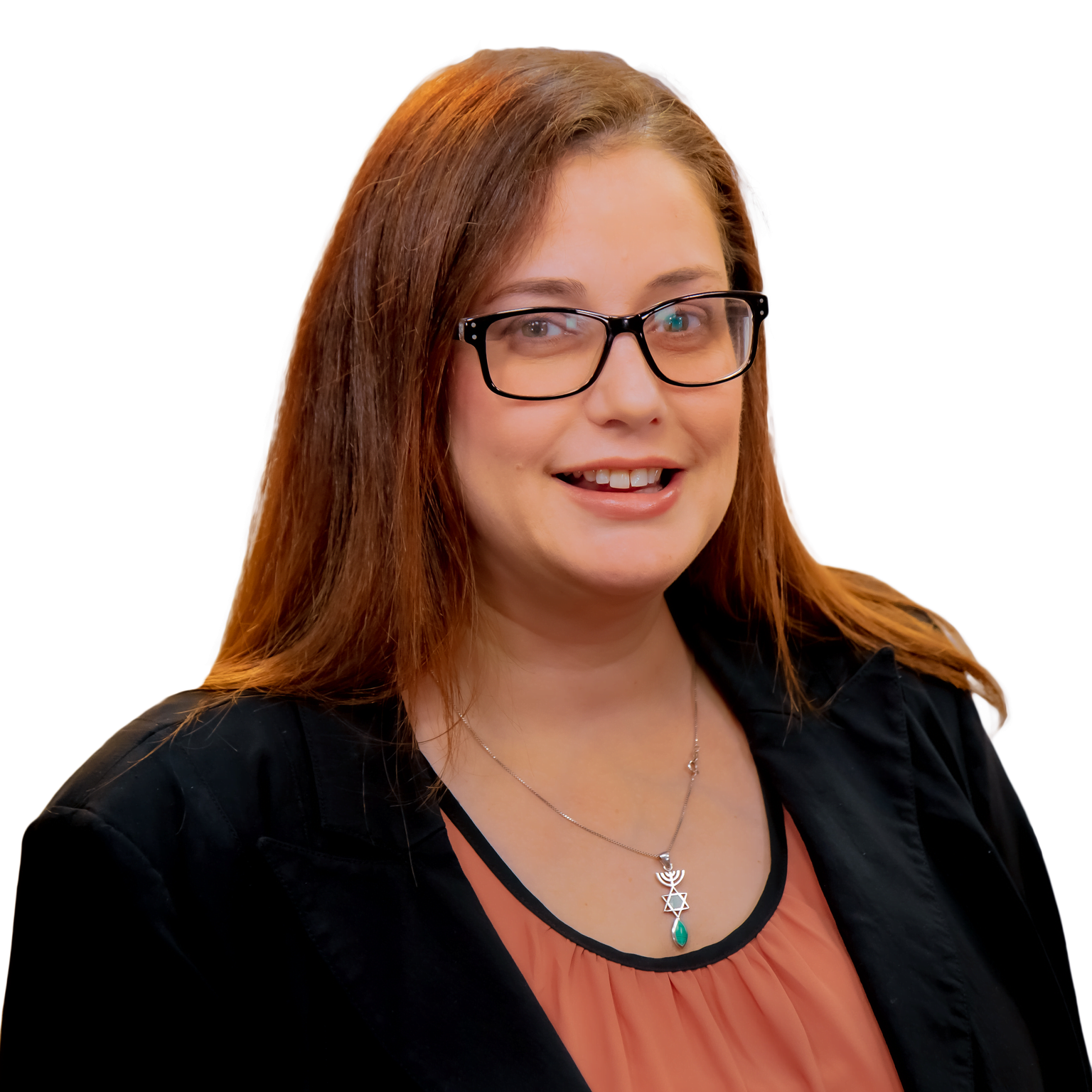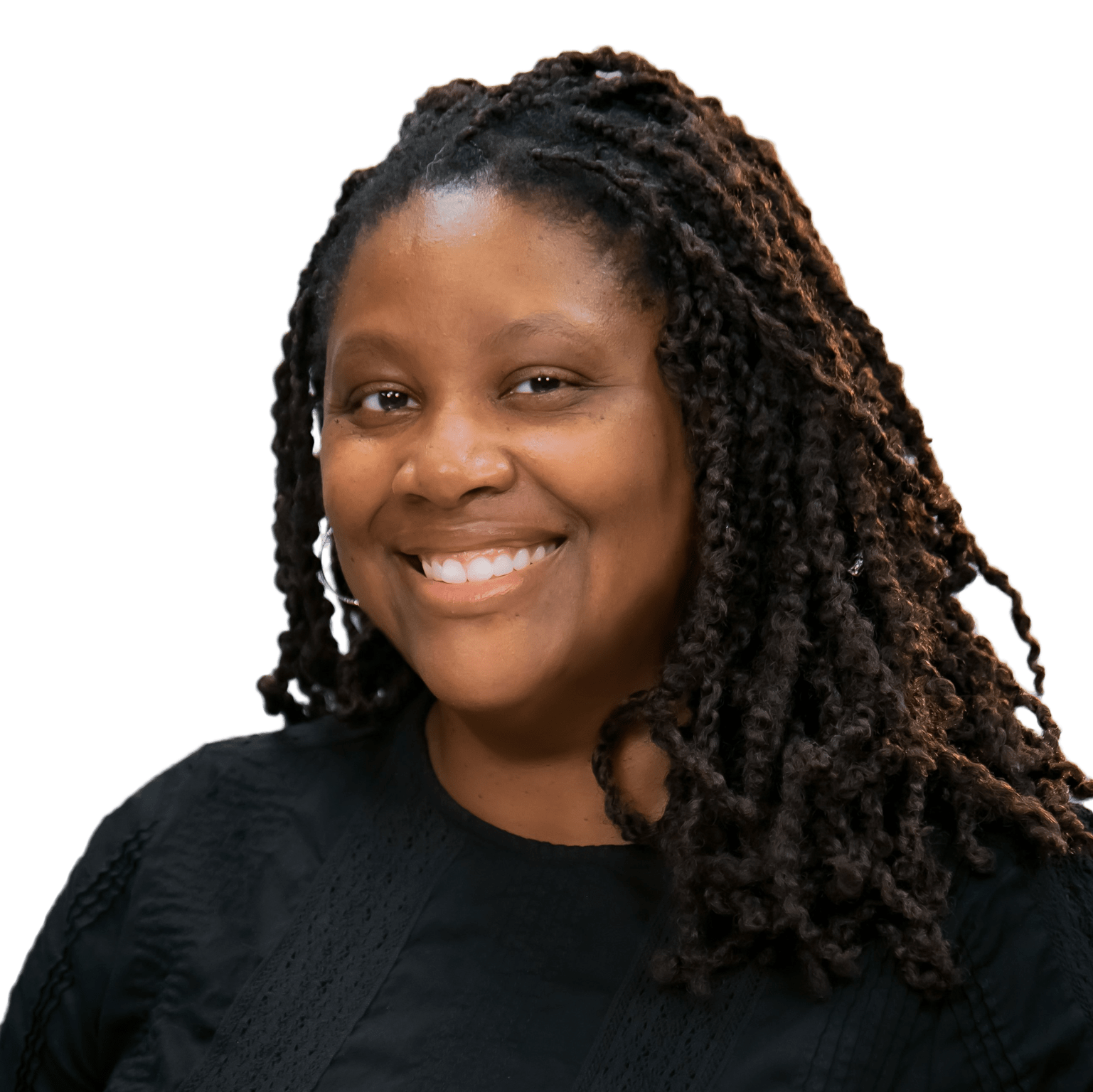 I'm an Army brat, originally from Monterey and 2nd generation American. After graduating from San Diego State, I entered the mortgage industry as a Loan Officer's Assistant. I've had the pleasure of working in various mortgage positions, wholesale and retail. I took a hiatus to raise my two kids, who are Navy brats. My husband is a Navy Senior Chief. We've enjoyed living in Texas and Hawaii before settling back in California. My husband and I are Boy Scout and Girl Scout troop leaders. We believe in giving back to the community and teaching the importance of service to our kids and our scouts. I'm excited to be working for Charles. His work with our military and commitment to his community is impressive and true. I'm proud to be a part of his team.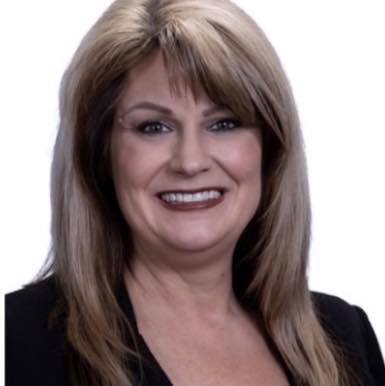 I have spent over 20 years in the mortgage industry and over the past 8 years I have worked in sales as a Loan Officer. As if lending wasn't enough, I'm also working with a local insurance agency to grow and build their Medicare division. I love helping pe ople, whether it is with refinancing their current home, financing a new home, or enrolling them in Medicare. I have a history of very satisfied clients. I think my empathy for each person's individual situation comes through when I'm working with them. My c lients become my family and I treat them the very best that I can and always want the best for them. I have lived in this valley for most of my life, I am married with 3 adult daughters, a son in law, 2 granddaughters and 2 dogs. I enjoy spending time wit h my family and especially anything to do with being in the pool or lake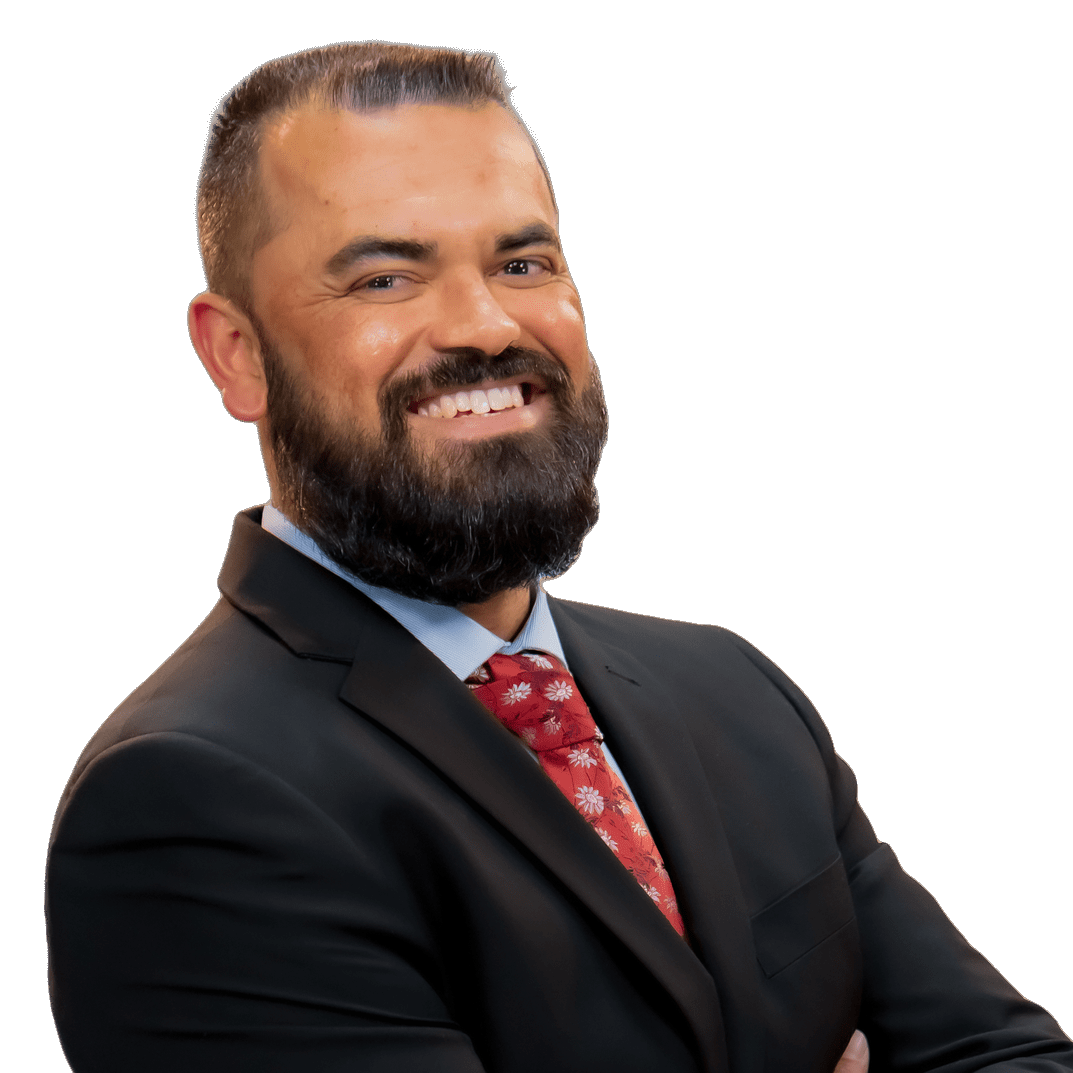 I am a California native. I love spending time with my family, friends, and adorable dog. Riding my bike in the beautiful outdoors is also a passion of mine. I believe the mortgage loan process is a relationship-based transaction. I understand how valuable your time is. You can rest assured I will go to great lengths to keep your loan experience uncomplicated. I am a firm believer in excellent customer service and will ensure that you will have all the information you need to make informed decisions throughout the process. My commitment to you is that your mortgage loan will be handled responsibly and with integrity. Come chat with me TODAY for a small town business ethics experience with the modern technology blend, your situation deserves.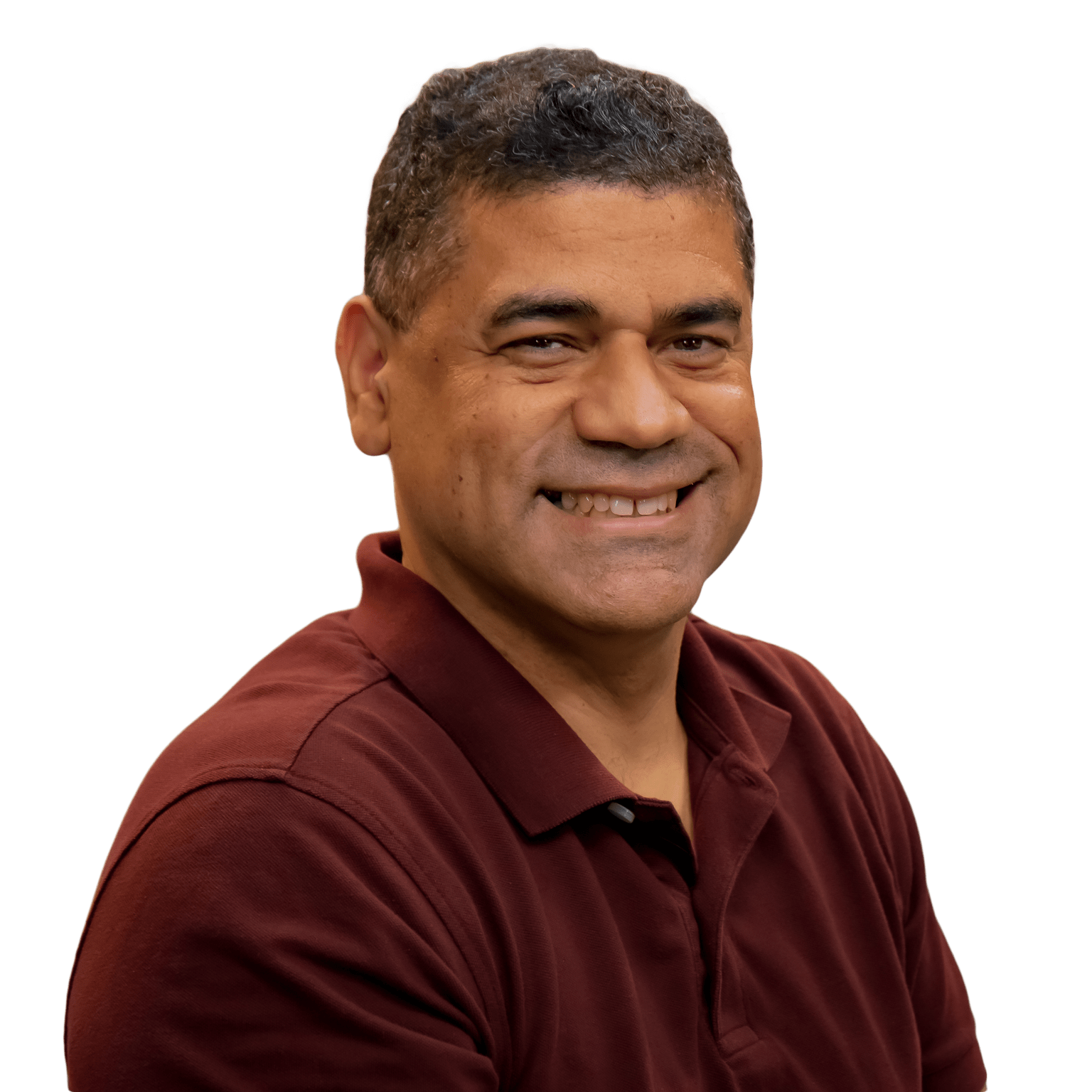 In the mortgage industry I found my calling almost 20 years ago to serve my community, and I thoroughly love what I do "Help people to get the right financing to buy their dream property". I'm Originally from Colombia, married to my high school sweetheart, father of 2 amazing people and devoted to my faith. A trustworthy, knowledgeable, and highly skilled professional with a diverse cultural background and a strong disposition of service. My passion and joy are to assist my community achieve their financial and real estate goals & build generational wealth. I add value to my clients through education, accountability, financial counseling, creative solutions and customized Mortgage Planning that empowers them to move forward with clarity, confidence and a sense of abundance and security. I utilize a holistic approach establishing thriving relationships and working closely with all parties involved throughout the entire transaction, adding depth to my comprehensive knowledge of the mortgage lending industry enabling me to work all the loan details to a satisfying conclusion in a calm and focused manner. A few years ago, The Lujan Group was built around two ideas: Give our clients some of the lowest rates/fees and provide the highest level of customer service during the purchase or refinance transaction. We specialize in personalized service offering the best financing solutions for our client's needs, always succeeding in the most challenging situations. We are committed to contribute to our client's growth, furthering their goals and legacy while protecting the assets of our investors. We believe that opportunity is present regardless of market conditions and that due diligence paired with keen underwriting will allow both our borrowers and investors to further their aspirations. We understand that it requires commitment and disciplined work to succeed and we deeply value our partnerships.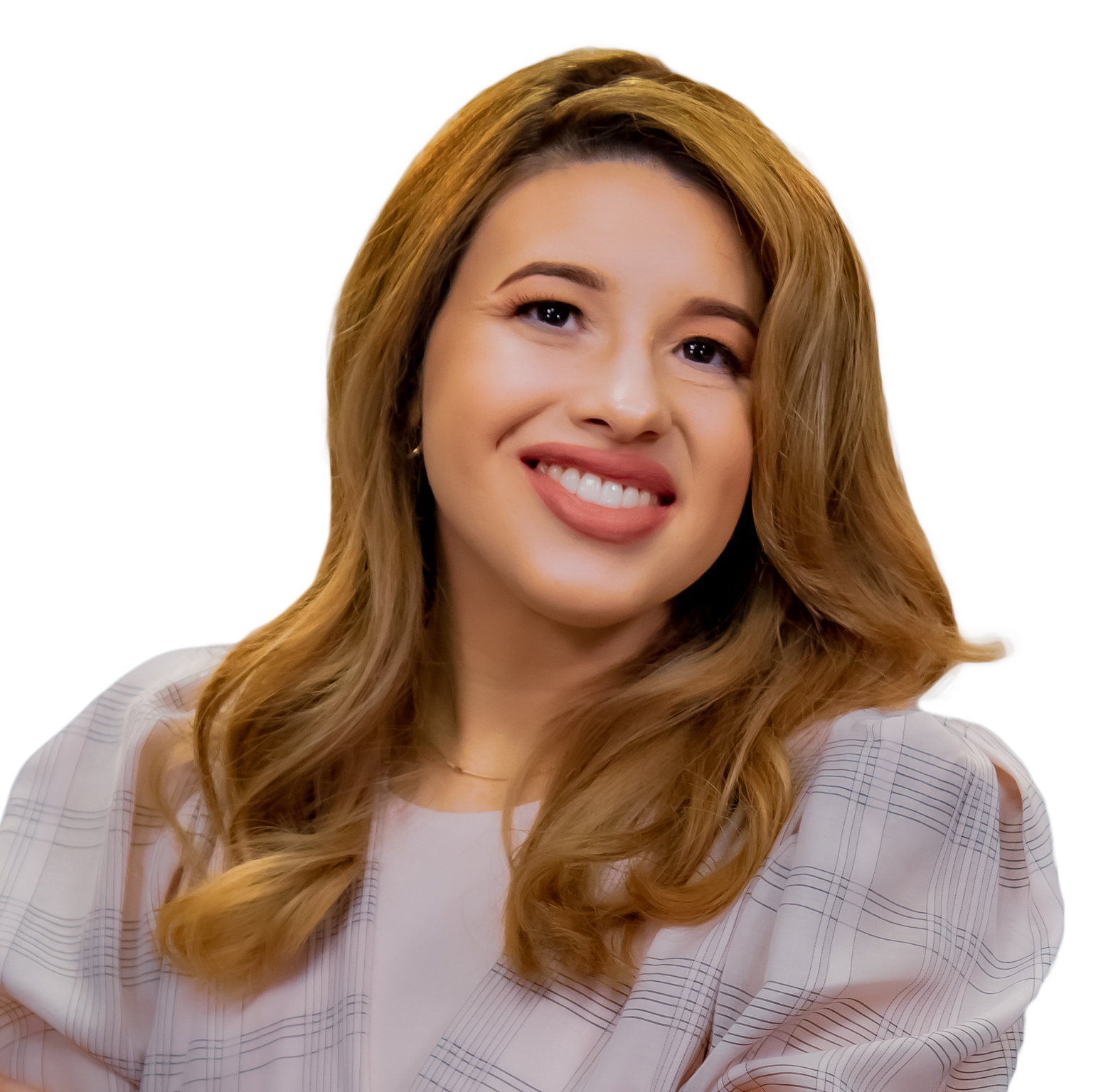 I have a genuine heartfelt passion and strong desire to help people who feel that their dream of homeownership is far and lost. With my strong faith in God and my knowledge I know that I can bring encouragement & hope to others and help make their dreams a reality. With 14 years of banking and lending experience I discovered that my passion and my joy is helping others achieve their financial and real estate goals, I have been able to provide creative solutions for the most challenging situations. I value the relationships that come out of this more than anything. I have the passion and drive to make things happen. I understand and value how important this big milestone in your life is and it brings me great joy to be a part of this momentous time in your life and I hope to earn the opportunity and trust to serve you.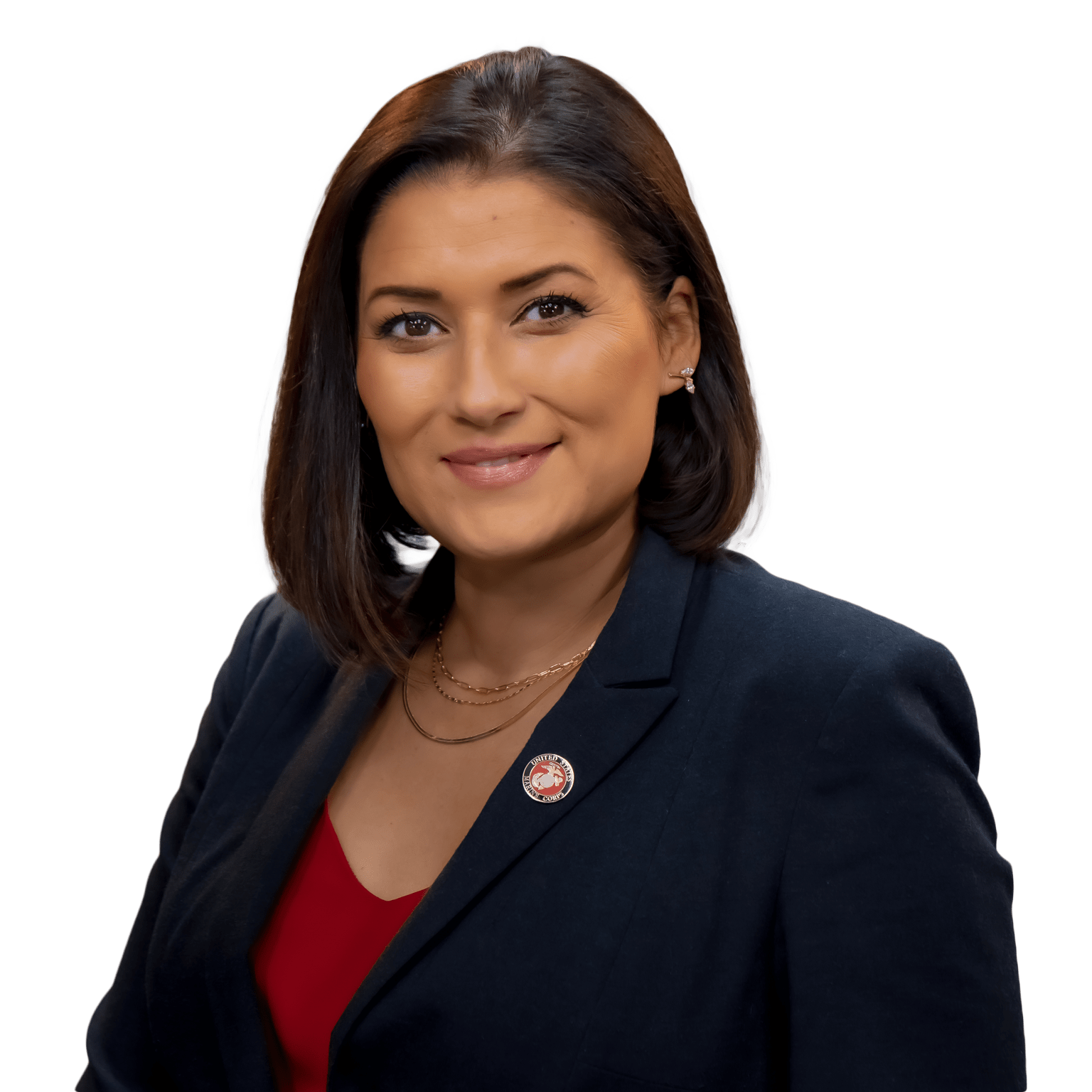 Anel Green Moore has been a loan officer for 8 years. Originally a California girl, raised in a Spanish speaking home and mother to 3 amazing young ladies. Prior to her career in mortgage loans Anel served as a sergeant in the United States Marine Corps. Her career transitioned into working for top defense firms as a systems analyst. In her past work experience Anel developed invaluable problem - solving skills which have led her into home lending. Anel is passionate about educating other veterans , current and future homeowners on all the advantages and benefits that home ownership provides. Her deep rooted family values, lessons learned from the beloved Corps and problem solving analytical skills have groomed her to be a determined and dedicated problem solver, and Your Mortgage Loan Officer.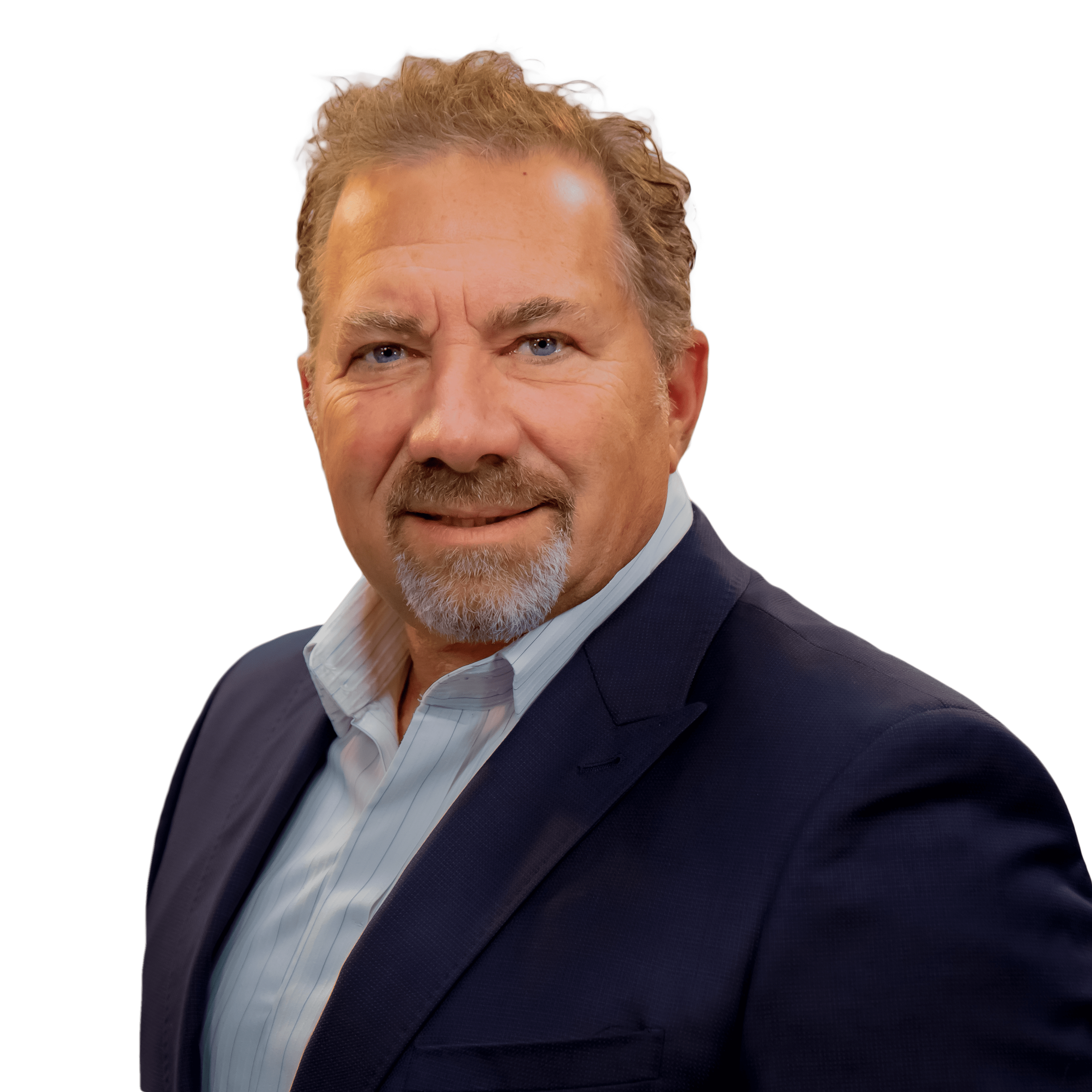 I have been originating loans in California since 1987 after graduating from Cal State Northridge with an Economics degree. As an active member of the Temecula community since 1989, I have been able to raise a family and enjoy the well-maintained growth that Temecula Valley provides. I moved to the Temecula Valley as a Loan officer to open a mortgage branch in 1989 and never looked back. I am well versed in most mortgage types specializing in FHA, VA, Conventional, and Jumbo. One of the reasons I joined Pacific Patriot was their embracing of technology and industry-leading customer service. The attention to detail in every aspect of the process is impressive. Their innovative loan programs and rate pricing model make it not only the most efficient but also the most cost-effective. Please take the time to read my reviews on Zillow or any other online sources. With our fine-tuned new paperless Digital mortgage, you can get a full loan decision as fast as a cup of coffee at Starbucks. I look forward to speaking with you soon.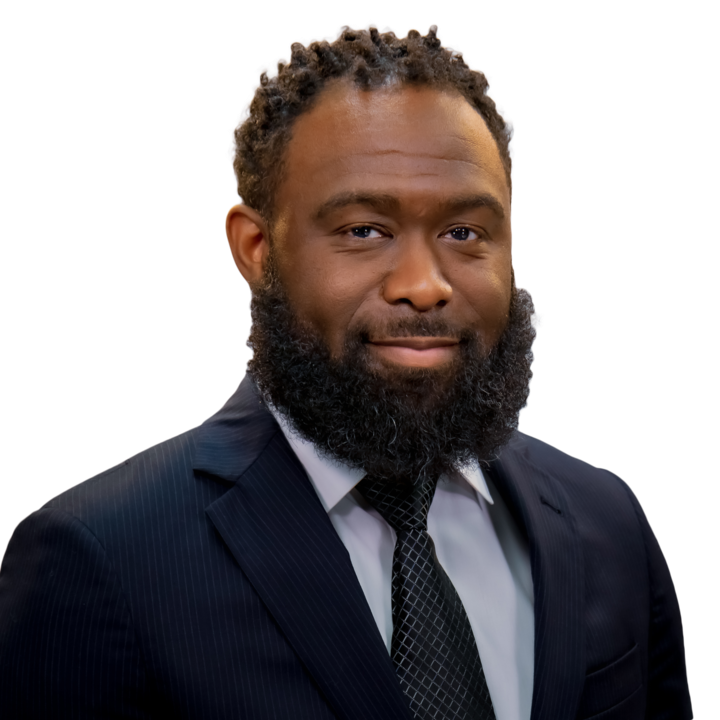 I am Jamal Stewart Sr, a Retired U.S. Marine with 20 years of experience in the Administrative and Customer Service Community who joined the Patriot Pacific Financial Corp Family as a Loan Officer Assistant. I am a California Native from Riverside, CA. I bought my first home in 2016 and have been in love with real estate ever since. I reside in Murrieta with my wife Candace and our 3 kids Jamal Jr, Kennedy, and Brooklyn. When I'm not doing all things related to Real Estate and Loans, you can find me helping my wife with our Beauty Supply Store in Murrieta. My goal is to help all families across California get into the home of their dreams by making the purchasing process a quick and easy one.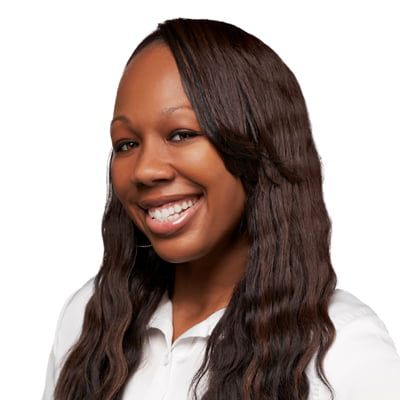 I attended San Diego State University and earned a degree in business administration with an emphasis in financial services in 2009. After graduation I became a sales manager for two years then switched to banking in 2011. I entered the mortgage banking field in January 2016, after being a stay at home mother for two years. I joined the team of Charles Vamadeva in August 2016. Before working with Charles, my husband, who serves in the United States Navy, and I were Charles's clients. With the help of Charles and his team, my husband and I were able to purchase our very first home. The process was very smooth and we were able to close on our home in less than 30 days. Having been through the process, I understand how important it is to have a loan officer who is very knowledgeable and passionate about helping others, and is available to answers your questions thoroughly and guide you in the right direction, and that is what Charles has done for me and so many others, and many more to come. Now, being a part of the team, I am able to help other veterans and active duty military achieve the dream of homeownership and it is beyond rewarding to be able to help serve those who serve our country.
Maurice Watkins [1st Sergeant] retired from the US Marine Corps in 2019 after faithfully serving for 22 1/2 years. His postings included a deployment to Iraq following orders to Marine Wing Headquarters squadron 3rd Marine Air Wing for duty as the Supply Chief. For 3 of those years in the USMC GySgt Watkins spent time at the Marine Corps University Staff academy, becoming an instructor at the Career Course and the SNCOIC of the Corporal's course. During this time Maurice honed his skills as a Presenter, Instructor and Teacher. . .traits that have come to serve him well in his Real Estate career post-Military service. Maurice has carried over into Real estate and Lending, his passion to empower and equip people using sound education and success principles. When he's not teaching Classes to Service Members, Maurice is busy leading a Team of Agents who serve buyers and sellers, as well as structuring home loans for buyers as an NMLS licensed Loan Officer. Although VA home loans are his passion and specialty, Maurice can assist buyers with all types of home financing.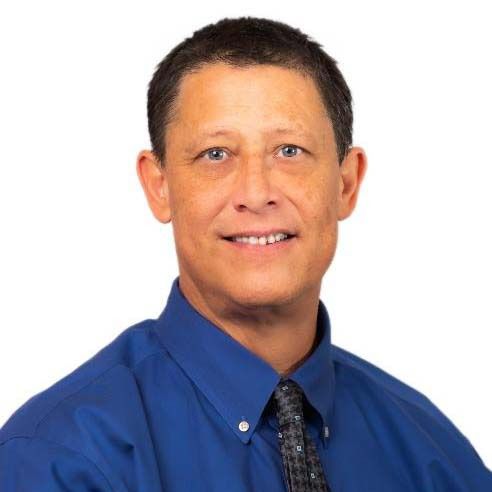 Joey has been in the residential Mortgage business since 1997, thus vast bringing vast experience to your home loan. He prides himself in tackling tough situations and findings ways to make things work. His skill is creatively thinking outside the box to make it happen.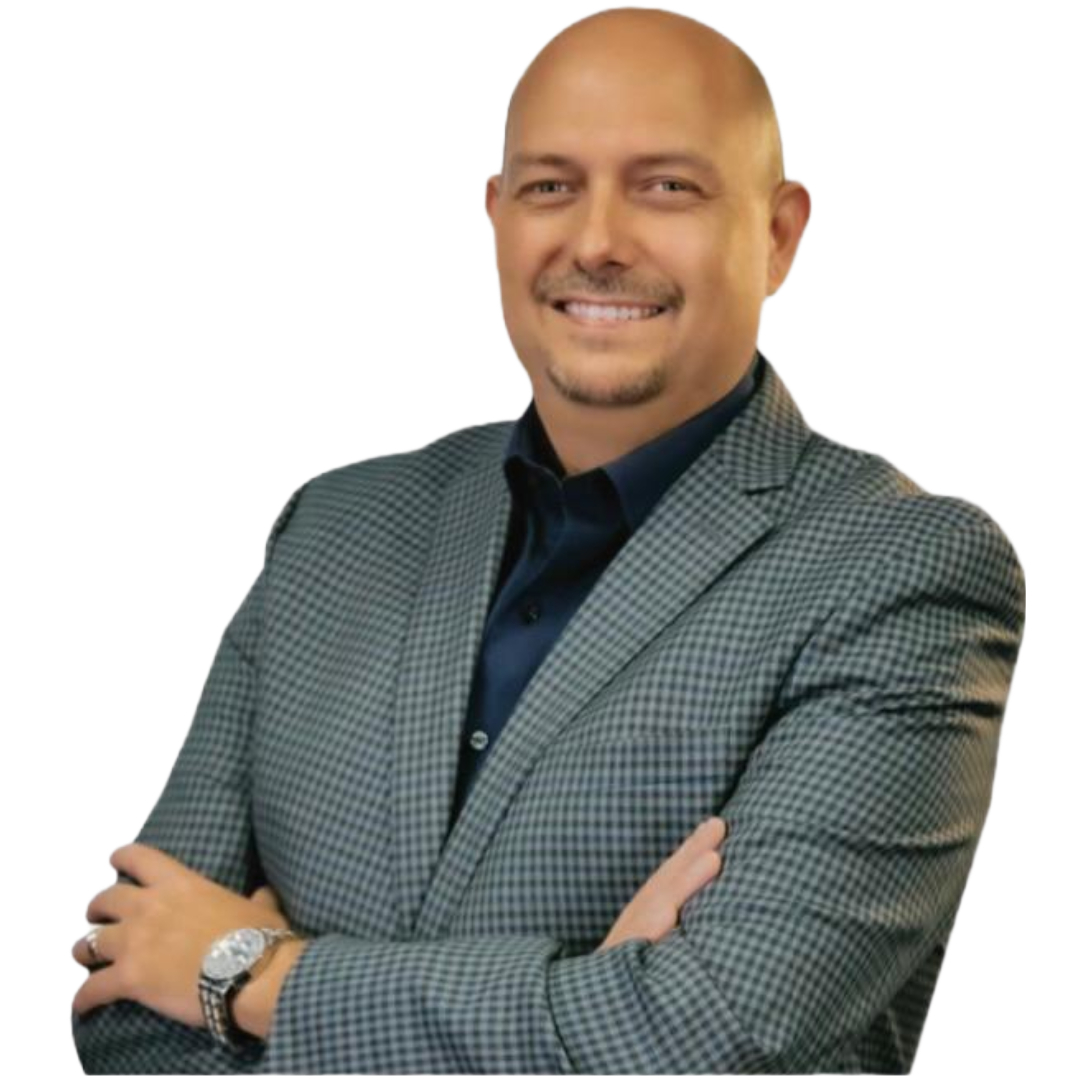 Jason is fairly new to the loan industry. He spent a year as a loan officer's assistant learning the ropes and in his first full year as a loan officer closed 50 loans. He's a native to southern California who loves the weather and everything the area has to offer. Prior to working in the mortgage industry Jason spent 20 years on the management side of printing and manufacturing. Jason developed his keen attention to detail and great customer service skills while working his way up to general manger in that industry. Now in the mortgage industry Jason is passionate about working with first time buyers and having the patience to walk them thru the escrow process while thoroughly explaining every step of the way to them. He's a father of 5 and helping families get into either their first home or their dream home is what motivates him. If you have Jason as your loan officer you can be assured that you'll be in for a great experience and work with a professional who values making things easy for you and is passionate about making sure your escrow closes and you get into your home.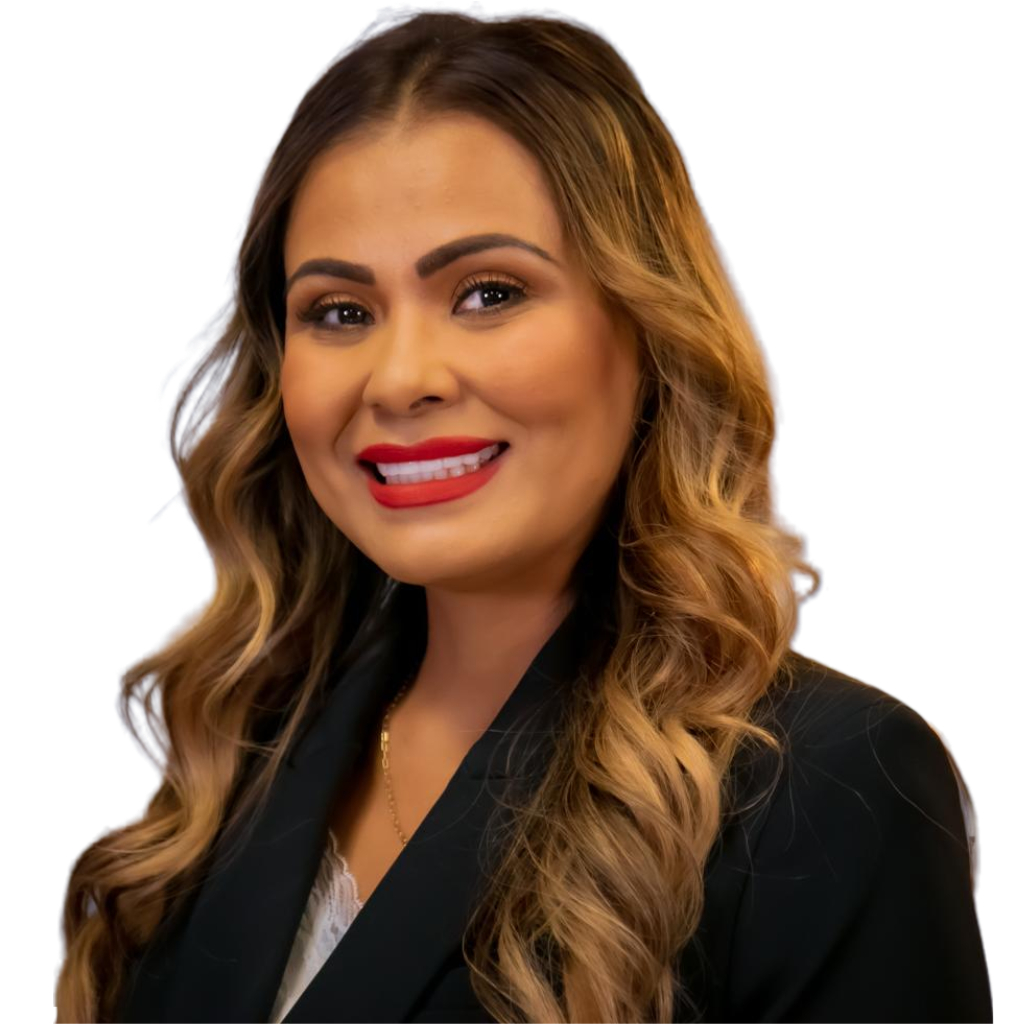 With over 20 Years in the Financial Industry managing multimillion dollar businesses, Violet Aquino decided to utilize her experience to become a Loan Officer. This would allow Violet to follow her passion and advocate for her surrounding community. Her goal is to make home buying a realistic possibility for everyone. Violet is knowledgeable and experienced in VA, FHA, Jumbo and Conventional financing and eagerly accepts new challenges. Violet and her team have made it possible to close a transaction in a short 12-30 days for many clients. Violet strongly believes that "People don't care about how much you know, until they know how much you care."- Theodore Roosevelt This is accomplished by being honest and by providing the client with all the information required to make an informed decision that works best for them. Through education, answering all questions or concerns, and by setting the proper expectations, Violet ensures that her clients understand their loan options and are comfortable and confident with their decision before proceeding to the next step. Violet is dedicated to each client and makes them her top priority until the end of the transaction. Violet also ensures that this partnership does not end the day the client receives their keys, but instead carries on for years to come as Violet continues to be there to support her clients. Violet is originally from Los Angeles County, but now resides in Menifee CA with her husband Julio and her two children, Elijah age 9, and Isaiah age 19, who is currently attending school at CBU. In Violet's spare time, she enjoys attending community events and supporting local small business events. She also enjoys making beautiful flower arrangements for her friends and family. Whether you're ready to purchase, refinance or are in the planning stages, you can expect to be met with the upmost professionalism and integrity while dealing with Violet and her knowledgeable team.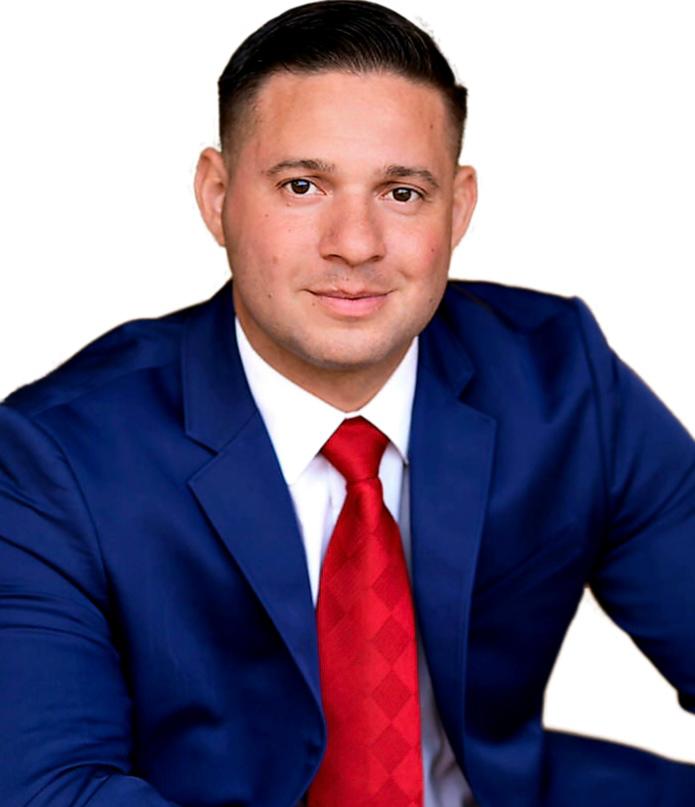 Marco Ramos is an experienced home mortgage professional with a successful career of over six years in real estate sales, which now allows him to better serve and guide his clients and real estate partners. Marco focuses on educating his clients before and during the process while finding them the best fit for loan program that suits their needs. Though his specialty is in residential mortgages, he is familiar with an array of lending products and is constantly attending educational conferences and training workshops to better serve his clientele and provide five-star customer service. Marco is a U.S. Marine Corps veteran with 13 years of honorable service to his country and continues to serve his community in financial education and homeownership. With a Hispanic background, Marco is fluent in both English and Spanish, extending this outreach services. Outside of the office, Marco likes to spend time with his family and friends, travel and making new experiences and memories. He is adventures and can be found Jumping out of airplanes, navigating a sailboat or ride the waves at the beach.